Exercises For a Healthy Heart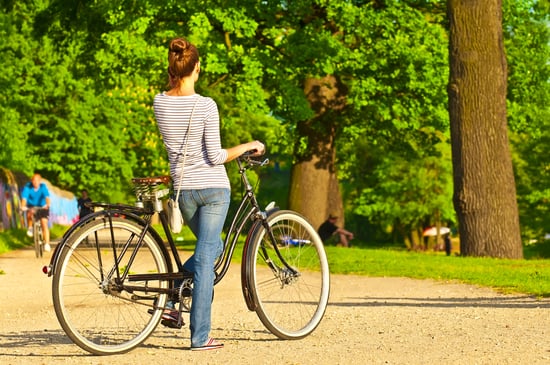 In honour of Heart Week we recently looked at the first warning signs of a heart attack to help you recognise the symptoms. Today it's all about exercises to promote good heart health. Anita Hobson-Powell, executive officer of Exercise & Sports Science Australia believes exercise can play a huge role in the prevention of heart attacks.
"Regular moderate-intensity exercise has many benefits, from improved heart function to enhanced psychological well-being and favourable changes in body weight and composition," says Anita.
You don't need to be an athlete to have good cardiovascular health — by incorporating moderate exercises into your weekly routine you will significantly reduce your chances of having a heart attack. Ideally, you should be aiming to do 30 to 45 minutes of aerobic or cardio exercises at least three to four times a week. And, you only need to train your heart at 50 percent to 60 percent of your maximum heart rate to be on your way to a stronger healthier heart.
To find out the best exercises for heart health keep reading.
Interval training: Interval training is a great way to strengthen your heart and overall endurance. On a treadmill or road, run for two minutes at your maximum speed and then for two minutes walk at a brisk pace. Repeat six times.
Swimming: You might not feel as if you're breaking a sweat, but swimming is a good form of cardiovascular exercise. Doing laps or taking part in a fitness class like, aqua aerobics will raise your heart rate and improve strength and tone your muscles.
Cycling: Riding a bike, whether it be a road or an exercise bike is linked to improving cardiovascular health. Taking a spin class or doing interval training will tone-up your muscles, strengthen your heart and decrease the risk of coronary heart disease.