Exercises to Stretch Your Hips
3 Ways to Deeply Stretch Your Hips in Butterfly
If you suffer from tight hips, it doesn't just affect your hips and hip flexors. The tightness radiates up into your spine and into the thighs, which can cause soreness and pain when exercising or even when sitting or standing. Runners, cyclists, and desk-bound folks commonly complain of tight hips that cause lower back pain, and stretching this area is one way to alleviate tightness.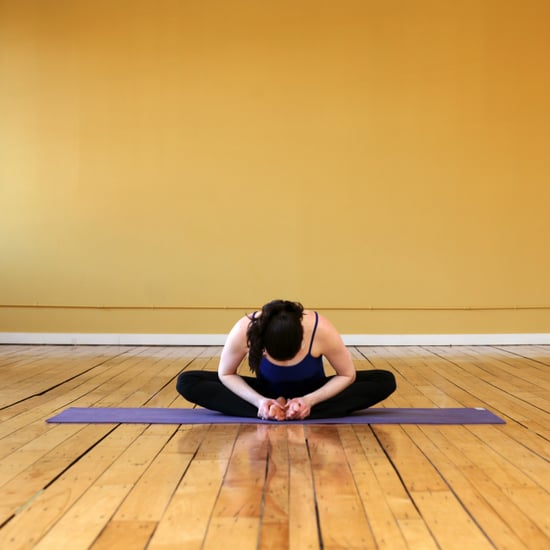 Butterfly Pose is one of the most effective stretches you can do, and if you've done this pose a million times, try these variations to get an even deeper stretch. Begin with five breaths in regular Butterfly, and then move on to these:
Hands on knees: Instead of resting your hands on your feet, place your palms on your inner knees. Gently use your arm strength to push your knees down toward the ground to stretch the inner thighs.
Clasp hands on the neck: Elongating the spine can intensify the stretch and change where you feel the opening in your hips. Clasp your hands with bent elbows and place your palms on the back of your neck. Keeping the elbows pressing behind you to prevent the spine from rounding, gently pull your head away from your hips as you fold over your legs.
Interlace hands behind you: Before folding forward, interlace your hands behind your lower back, pressing the heels together in a double fist. As you fold forward, raise the arms overhead to not only add a little downward pressure but to also offer a nice shoulder and chest opener.