F45 8-Week Challenge Before and After
The Body Transformation That Took Only 8 Weeks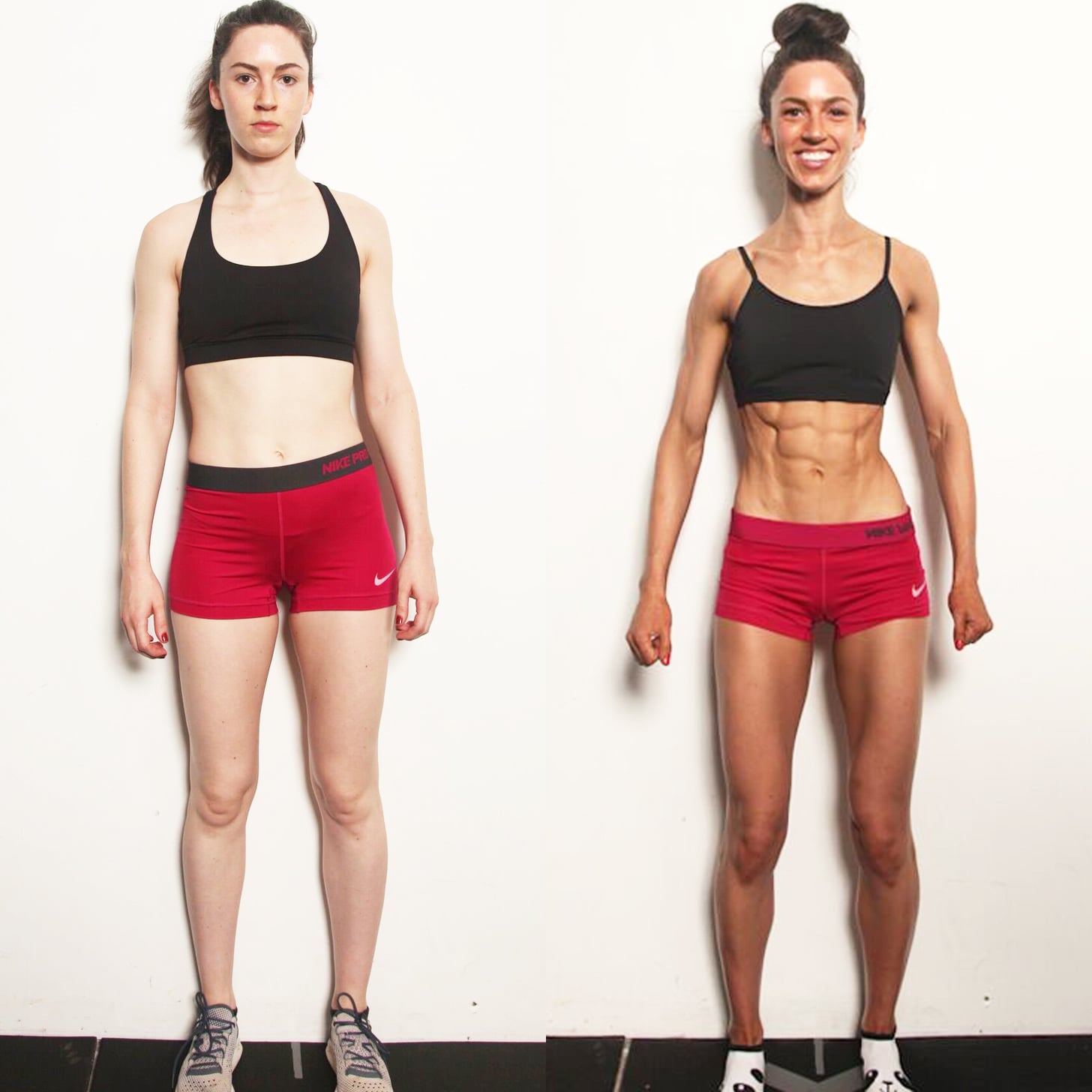 When you think about it, eight weeks isn't a long time at all, but if you're committing to the F45 8-week challenge, it's the longest, toughest and most rewarding eight weeks of your life all in one. Just ask Emily. She took up the challenge, out of curiosity, to see if it was possible to transform her body. For Emily, it wasn't about weight loss (even though she dropped 6.5kg and saw an 11.3 percent change in her body fat percentage) rather increasing her strength by tweaking her fitness frequency.
POPSUGAR Australia: What made you want to take up the F45 challenge?
Emily: Curiosity. I wanted to see what would happen to my body if I committed for eight weeks and really did it well. I think it worked . . .
PS: What were your concerns prior to starting the program?
Emily: My focus was not on weight loss, so I made sure to add good fats to most meals and increase the amount of protein I was having.
PS: What was the hardest part about the challenge?
Emily: Not eating out as much – that was a big change both in terms of my diet and my social life.
PS: Was there a time you wanted to stop?
Emily: The admin of meal prep is definitely time consuming. There were times I felt like I couldn't be bothered but I was motivated to push through. I kept reminding myself it's only eight weeks!
PS: How often were you training?
Emily: At the start my goal was to train five to six times a week. In the last two weeks of the challenge I tried to go twice a day most days (ideally morning and night) – that was tough.
PS: What was your diet like during the eight weeks?
Emily: I followed the meal plan on the F45 Challenge app. I got into a Sunday routine of going to the markets for my veggies and doing all my meal prep for the weekdays.
PS: What has the F45 challenge taught you?
Emily: I learnt to make a lot of meals I normally wouldn't make for myself including a new found appreciation of cauliflower. I've also learnt I'm able to lift much heavier weights than I ever thought I could.
PS: What was it like watching your body transform?
Emily: It was pretty unbelievable. The best part was being able to feel the difference in how fit and strong I had become.
PS: Did you ever think you'd get results like this?
Emily: No way! Especially not in eight weeks.
PS: What was your favourite workout?
Emily: I love the strength training. Because I have scoliosis it was important for me to slow things down and make sure I was exercising with good form. Also, the R'n'B playlists on Thursdays are 10 out of 10.
PS: What advice would you give to anyone looking to transform their body but not sure how to?
Emily: Just try it! At least give it a go – the worst that can happen is you will get stronger and fitter.
Her before and afters are proof the gruelling eight-week journey is totally worth it.