Fitness Interview With Luke and Scott From My Kitchen Rules
Luke & Scott From My Kitchen Rules Reveal Their Fitness Secrets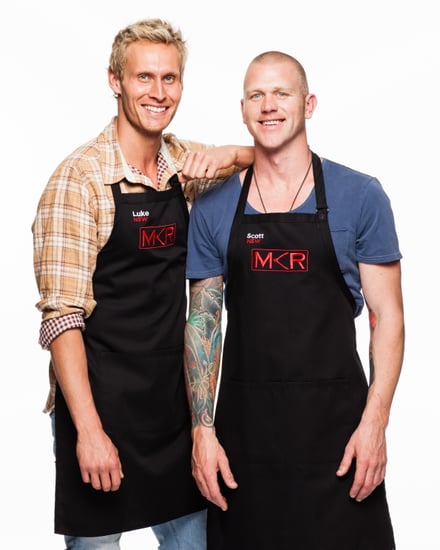 Last night marked the grand final of My Kitchen Rules, with Queensland husband and wife team Dan and Steph Mulheron beating siblings Jake and Elle Harrison to the $250,000 cash prize. But who could forget personal trainers Luke and Scott? The Bondi-based boys impressed with their wholesome cooking approach when competing the show, and when we met the outgoing pair we just had to know: What is your best-kept fitness secret? Keep reading.
Scott: "Move every day. Aim to do at least 20 minutes of exercise every day. There's no need to embark on the hour-long session, you can do an amazing workout in 20 minutes or less than that. Don't stress about being time poor."
Luke: "Don't ever put yourself on a diet, just eat clean. Every time you eat, just ask yourself: 'Is this clean?'."
Need a refresher on clean eating? Luke says: "Clean eating is eating food in its most natural state. So the elimination and avoidance of sugar based food, synthetic or processed. When you break it down to that, it's pretty straight forward. Don't buy anything that's processed of from a packet. We are what we eat – so don't be cheap, fake or easy."