Food and Fitness Journal
Healthy Habit #6: Plan and Track With a Fitness Journal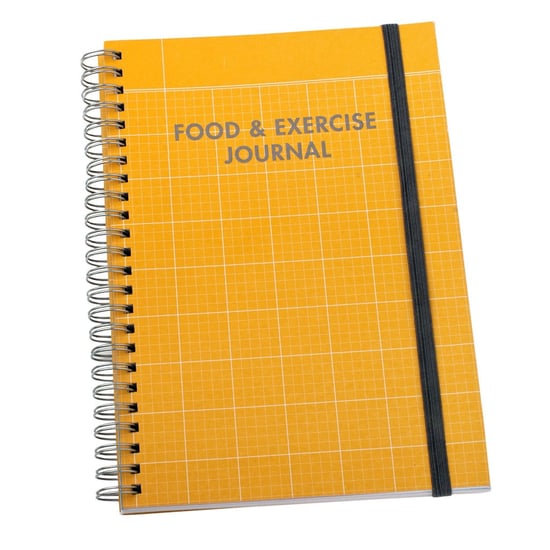 If you're having trouble sticking to any type of regular routine it really is worth purchasing a journal or diary like the Kikki.K Food and Exercise Journal ($16.95). Not only will you be able to keep track of your fitness goals and meal plans, but you can plan out your workouts for the week. Having a visual resource makes it easy to refer to and creates a healthy habit where by you feel accountable to check it regularly and carry out your goals.
You can jot down and track things like weight loss, measurements, BMI goals, meal plans and fitness plans. If a healthy weight loss is your goal, keep a record of what you started at to make it easier to chart your progress. If your aim is to try new workouts, make a list of everything you would like to try and set yourself a reasonable time frame to carry them out.
Having a planned workout schedule means you'll be able to balance your regimes from strength training to cardio and will ensure you're ticking each of these off for the week. There's also something completely satisfying following your progress and accomplishing things. And you'll be more motivated to continue by seeing the positive changes in front of you.