Foot Types For Running Shoes
Knowing Your Foot Type From Your Shoe Type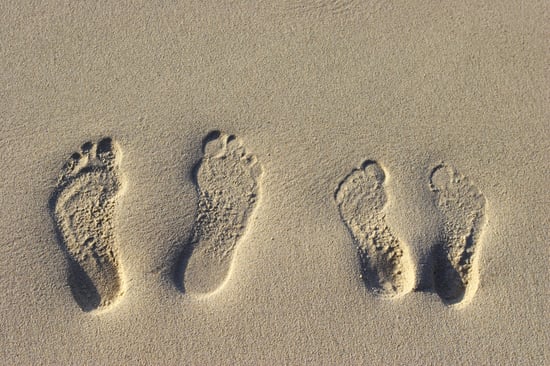 Before you lace up, knowing your foot type for the right shoe fit is crucial in the prevention of sports-related injuries. Your shoes should support you and your feet in all the right places and act kindly to the stress they may receive during exercise. Personal trainer, Joshua Mill, is a huge advocate when it comes to wearing the correct footwear, with many of his clients presenting with lower back and hip pain from wearing incorrect shoes.
"Prevention is always cheaper than the cure so I recommend my clients to spend the money and get their feet checked. If they are going to invest time and money in personal training to help improve their health and well-being, the first thing they should do is wear the correct foot wear," says Joshua.
There are shoes designed just for you, based on your foot type, size and the activities you enjoy. Having correctly fitted kicks will minimise the chance of you getting painful blisters, calluses, shin splints, fractures and muscle and joint problems — yes, this is true! 
So, what exactly is your foot type? Keep reading.
Normal (medium) arch: If your feet don't look flat or have a high arch, you most likely have a neutral or normal foot, often called a normal pronator. Having normal pronating feet means you can wear just about any shoe, but try to steer clear from shoes that have a lot of stability or motion control.
Flat (low) arch: Flat feet, also known as fallen arches or pes planus, is when the bottom of your foot — from your toes to your heels — is flat. If you walk along the sand, you might notice there is no inward curve. This most likely means you roll your feet inwards (overpronate) when you run, and you should be wearing shoes that have a lot of support. You can spot these by the thick heels and words like "stability".
High arch: If your feet are high-arched, you will notice they have high and defined arches. Your footprint will curve inward, and the middle section of your foot will appear very skinny. It also means you're most likely an underpronator or supinator. Because your arch doesn't collapse enough when you run, this may result in a lot of shock being placed on your legs. When looking for the right shoe, look for neutral-cushioned shoes with a softer midsole and no added stability to help with pronation. Looks for labels like "flexible" or "cushioned".
If you're still unsure and want to get your feet checked by a professional, The Athlete's Foot can help you determine the amount of support you require in your footwear by using a range of measuring techniques and computer software. Or, if you're just looking to add a bit of colour to your gym attire, why not try on some colourful and bright trainers? It's time to get moving and make sure the shoe fits!