Fruit and Vegetable Smoothie to Give You Energy
The Most Delicious Smoothie You'll Ever Try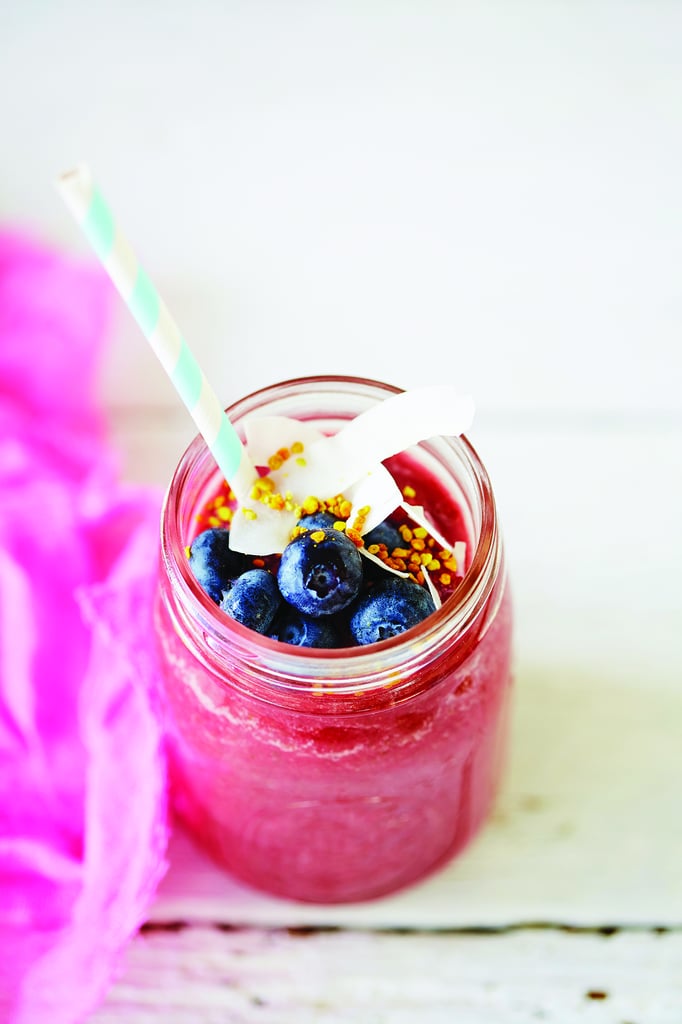 For those who are time poor a good, nutritious smoothie is a great way to fuel your body with the fruit and veg it needs each day. And this wonder woman smoothie created by Lorna Jane Clarkson is the perfect choice for a warm Summer day. All you need are a bunch of fridge regulars like beet, apple, broccoli, avocado, berries, pineapple and macadamia milk and you'll be 10 minutes from smoothie heaven. According to Lorna Jane, "there's nothing you can't do after downing all of the vitamins and minerals this delicious drink has in it!"
Looking for more smoothie recipes to get you through Summer? We've got you covered, check out our fave recipes here!
The Wonder Woman
Nourish: The Fit Woman's Cookbook
Notes
Wear gloves when preparing the beetroot as it may stain your hands. Because of the hardy texture of the beetroot, this smoothie will take a little longer to blend until smooth.
We used frozen pineapple but you can use fresh if you prefer.
Ingredients
1 small beetroot
1 small apple
½ cup broccoli florets
½ small avocado
½ cup frozen mixed berries
½ cup frozen pineapple
½ cup water or macadamia milk
Directions
Trim, peel and coarsely chop ½ small beetroot (beet) (50g).
Blend beetroot with 1 peeled, cored and coarsely chopped small apple (130g), ½ cup (60g) broccoli florets, ½ coarsely chopped small avocado (100g), ½ cup (75g) frozen mixed berries, ½ cup (125g) frozen chopped pineapple and ½ cup (125ml) water or macadamia milk until smooth.
Serve in glass.
Information
Category

Drinks

Total Time

9 minutes, 59 seconds