Gal Gadot For Reebok Campaign
Even Without Her Cape, Gal Gadot Is Major Fitness Inspiration as the New Face of Reebok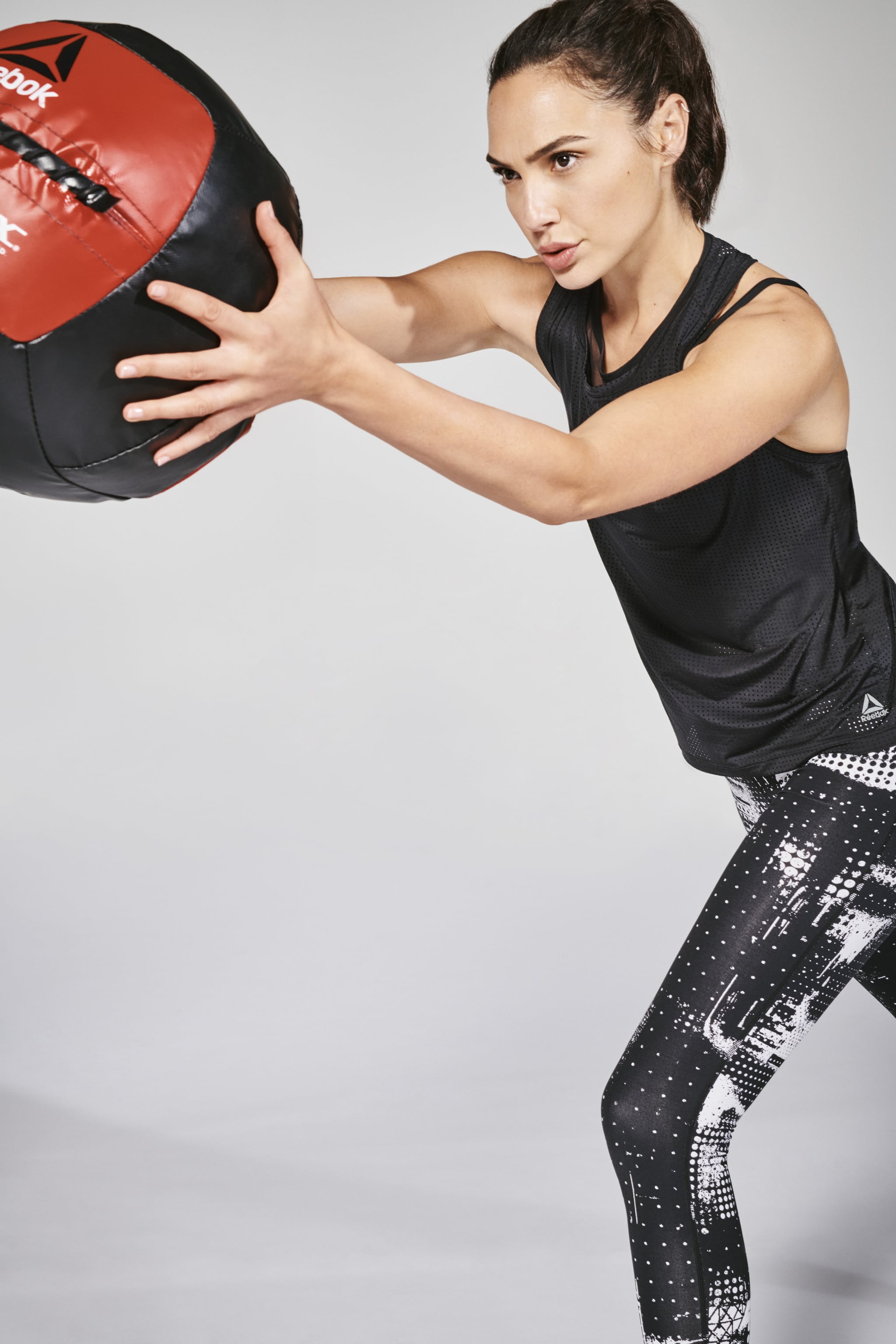 She modernised the concept of a female superhero as Wonder Woman, and now Gal Gadot is taking her strength to another industry as the new face of Reebok. The 32-year-old Israeli actress and former Miss Israel was announced as the new face of the brand's Be More Human campaign on Thursday, expanding Reebok's vision with the female powerhouses who represent it. Joining the ranks of Aly Raisman, Gigi Hadid, Ariana Grande, and more, Gal is truly inspiring women to be the best version of themselves "physically, mentally, and socially" through fitness.
"Working out has always been a big part of my life, especially with having a mother who was a PE teacher, I was exposed to an active lifestyle from an early age," Gal said in a press release. "Through fitness, I have found that I gain strength, endurance and confidence, and I couldn't imagine a better partner than Reebok to join me on this journey."
As a true icon of strength and empowerment, Gal's stressing the importance of healthy living and fitness to all of her fans. By teaming up with Reebok, she's spreading the message of how fitness has been her "key to unlock self-esteem" and wants her young fans in particular to understand that, the way she learned as a young girl.
"We're going to find the fun in fitness, and the strength in sports," Gal wrote on Instagram alongside the announcement. "Ladies, let's play. Get ahead of the game."