Gal Gadot Wonder Woman Fitness Routine
How Gal Gadot Got in Shape For Wonder Woman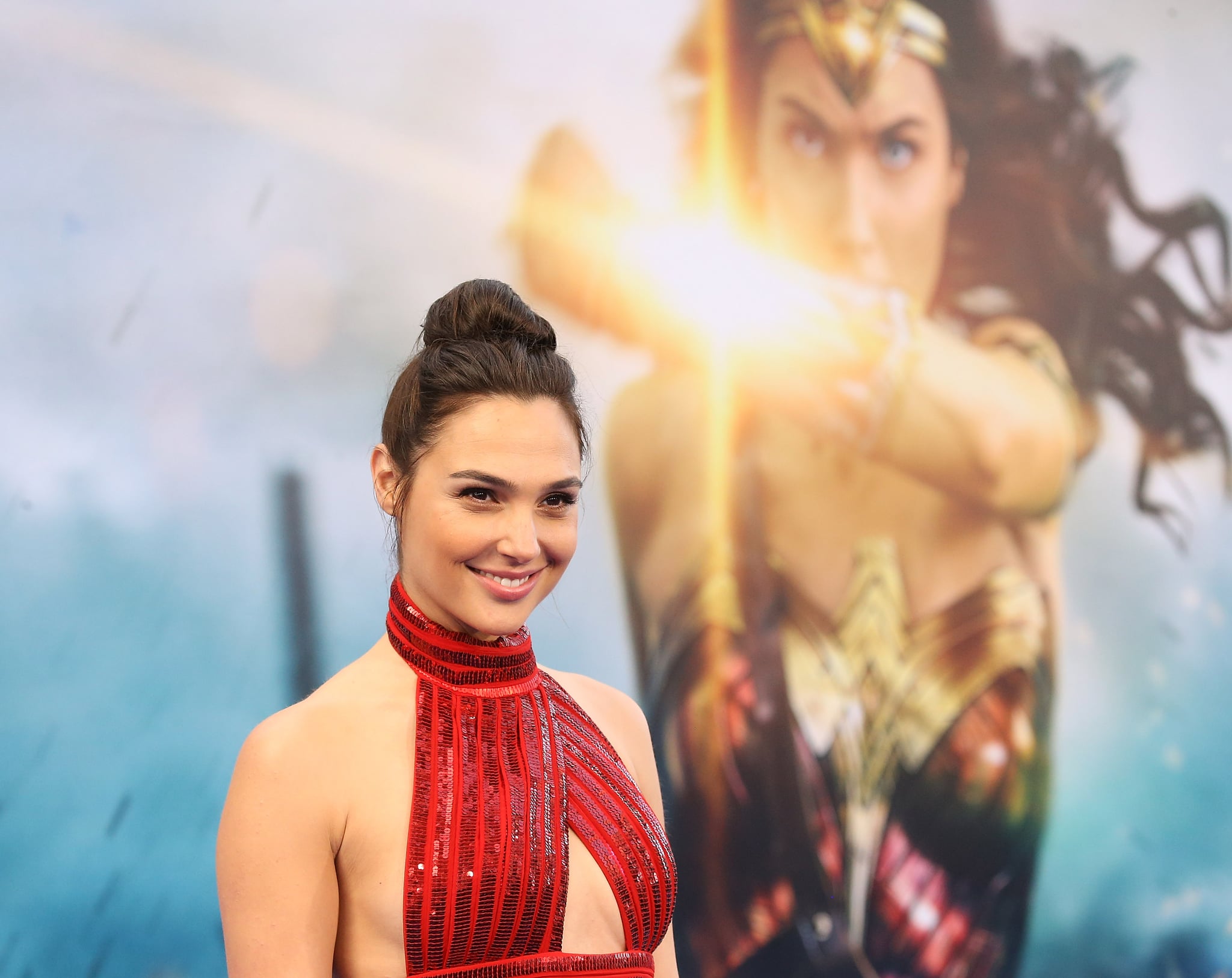 As an actress and a film, both Gal Gadot and Wonder Woman are kicking some serious ass right now. Box office success and feminist fist-pump moments aside, it's the Israeli actress' portrayal of the iconic superhero that's garnering plenty of attention. A part of this? How she managed to transform her model figure into something Wonder Woman-worthy. And we can imagine rocking that costume would take a lot of confidence.
Below, how the actress got in shape for her turn as Diana Prince.
6 Hours a Day For 6 Months
During her appearance on Kelly and Ryan, Gal discussed her extensive training regimen in the lead up to filming. "I was training for six months prior to the shoots, and six hours a day. I did two hours [of] gym work, two hours [of] fight choreography and one and a half hours — two hours horseback riding, which is super hard! When people used to tell me, 'Yeah, I do sport, I ride horses,' I was like, 'That's not sport, the horse does everything.' But no! You'll be surprised, it's so painful."
Going From Skinny to Strong
As a former model, Gal was slim to begin with, but that wasn't going to be believable enough to play a superhero. So she had to put on a lot of muscle, which involved a reset both psychologically and physically. Trainer Mark Twight — who worked with the actress since Batman vs. Superman — told Vanity Fair of their first meeting: "Her elbow was the thickest part of her arm." Now, post-transformation, Gal told Glamour that her muscle remodel has had more than an impact. "Since I've started, I've gained about [seven kilos], and it's all muscle. I feel so much better now. When you feel strong, it changes everything — your posture, the way you walk. I look at photos from five years ago and think, 'Whoa, I was too skinny. It's not cool.'"
Serious Body Blasting
According to Twight, Gadot couldn't do a single pull-up when they first starting working together (girl, same). To train for Wonder Woman, he put her through advanced workouts such as a 45-minute circuit that combined rowing, bear crawls, burpees, crab walks, pull-ups and push-ups.