Gwyneth Paltrow Diet Exercise and Healthy Living
Gwyneth Paltrow's Healthy Eating & Age-Defying Shape
Gwyneth Paltrow is not shy about her age and is happy to admits she's in the best shape of her life. Her simple and natural approach to healthy eating and active lifestyle is refreshing. The blonde actress turns 41 this week, so we're taking a look at her philosophy on staying fit and the slimming secrets behind her enviable body.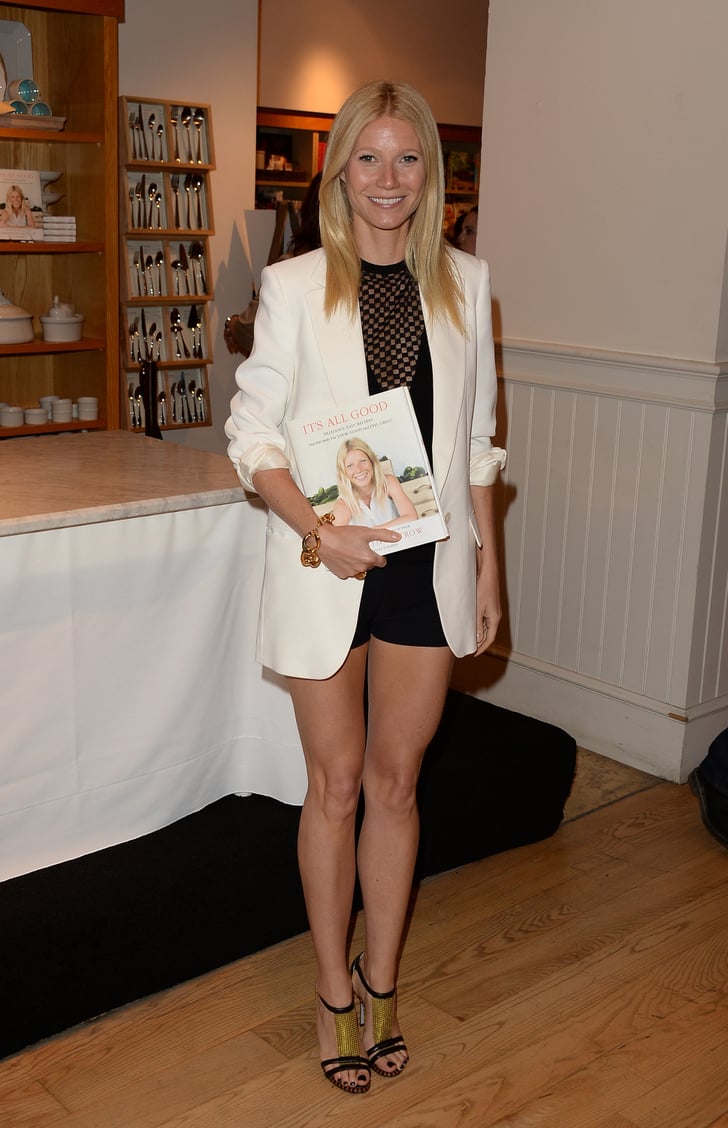 Keeps active: Gwyneth's keep-fit method is to "keep up with consistent exercise", she told Telegraph UK earlier this year. And while she admits there's many days she likes to procrastinate, her friend and trainer, Tracy Anderson, advised her to think of exercise as an automatic routine, "no different from brushing your teeth". "I do 45 minutes of cardio five days a week, because I like to eat. I also try for 45 minutes of muscular structure work, which is toning, realigning and lengthening," she told Self.
Schedules a detox: The blonde actress is a big believer of detox cleansing diets, but not the ones that are purely juice or liquid. And told Cosmopolitan UK that "a juice detox can crash your metabolism and lead to future weight gain."  She instead goes on a three week elimination diet a year, cutting out additives and processed foods.
Believes in balance: "Allow yourself programmed treats — I often have a glass of red wine in the evening and smoke a cigarette on a Saturday", she tells E Online. Because cutting foods out completely ultimately leads to binge eating.
Keeps healthy snacks on-hand: Gwyneth knows how hard it is to resist snacking on unhealthy foods when you're busy and on the go, so likes to keep healthy snacks close by. Her favourite things are raw almonds with raisins, or coconut water, or juice with kale, lemon juice, water and a little agave, she told Self.
Has a positive outlook: Aside from her healthy eating habits, it's her approach to life and being healthy that is really inspiring. She believes the best way to see results is to imagine where you want to be and how you want to look and to set yourself realistic goals that you know you can accomplish.