Gwyneth Paltrow's Sweet Potato & Five-Spice Muffins Recipe
Gwyneth Paltrow's Sweet Potato + Five-Spice Muffins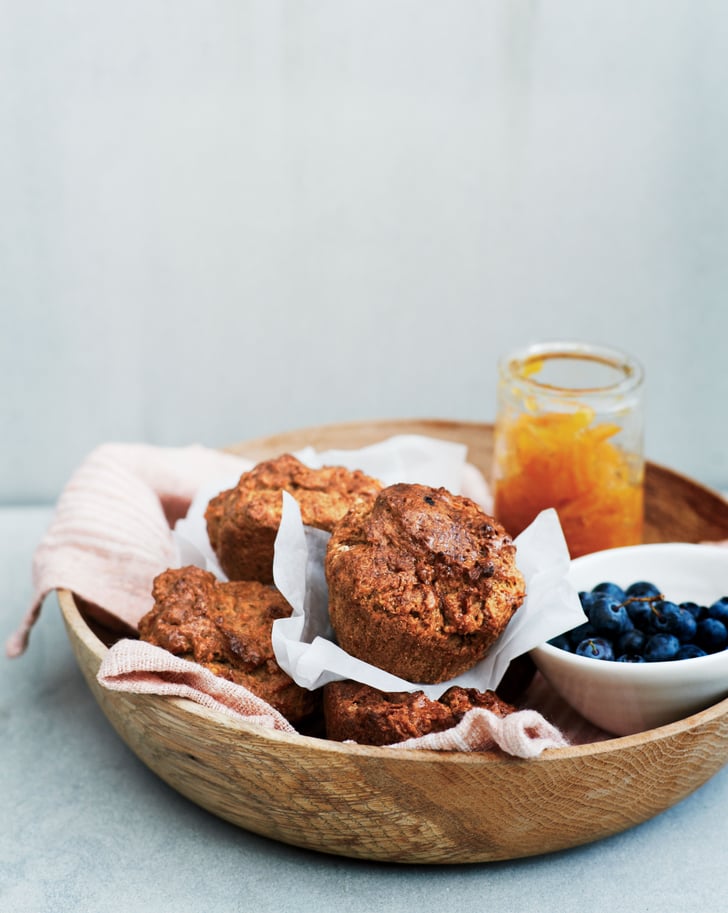 Another gem from Gwyneth second cookbook, It's All Good: Delicious, Easy Recipes That Will Make You Look Good and Feel Great, these sweet potato muffins are perfect for snacking on the go. We love her wholesome approach to cooking, having already tried her Many Mushroom Soup and Risotto With Peas + Greens — easy and delicious! To get started on making her gluten-free muffins, keep reading.
Sweet Potato + Five-Spice Muffins
From It's All Good by Gwyneth Paltrow and Julia Turshen
Notes
"Gluten-free baking is not for the faint of heart. At first as we tested this recipe, we produced heavy or bizarrely textured muffins, but we finally hit the nail on the head with the perfect mix of ingredients. These muffins are super-tasty and are always a smashing success in my house." — Gwyneth Paltrow
Ingredients
1 large sweet potato
1/2 cup extra virgin olive oil
1/2 cup unsweetened almond milk
3/4 cup good-quality maple syrup or xylitol, plus 2 extra tablespoons for brushing
1 tsp pure vanilla extract
2 cups gluten-free flour (if the flour doesn't include xanthan gum, add 1 teaspoon)
2 tsp baking powder
2 tsp baking soda
1 1/2 tablespoons Chinese five-spice powder
1/2 teaspoon fine sea salt
Directions
Preheat the oven to 200ºC. Prick the sweet potato a few times with a paring knife or a fork. Bake until soft (when a paring knife can cut through with zero resistance), about 1 hour. Set the sweet potato aside until it's completely cool.
Peel the sweet potato, discard the skin, and mash the flesh in a mixing bowl with a fork. Whisk the olive oil, almond milk, maple syrup or xylitol, and vanilla into the sweet potato. In a separate bowl, whisk together the flour, baking powder, baking soda, five-spice powder, and salt. Fold the dry ingredients into the wet ingredients.
Line a 12-cup muffin tin with paper liners and evenly distribute the muffin batter among the cups.
Bake for 20 to 25 minutes, or until a toothpick comes out clean, brushing the tops with the extra maple syrup during the last five minutes of baking. Let the muffins cool before serving.
Information
Category

Other, Snacks

Yield

Dozen