Healthy Breakfast Smoothie From Harley Pasternak
Start the Day Right With Harley Pasternak's Breakfast Smoothie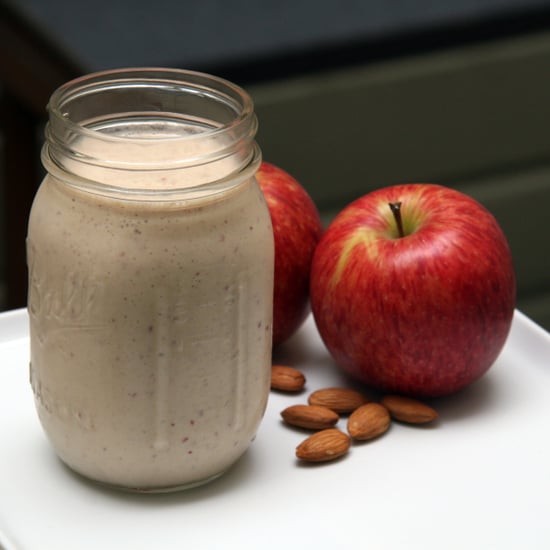 When trainer-to-the-stars Harley Pasternak shares a recipe, we're definitely making it. His 5-Factor Diet, after all, has helped both Jennifer Hudson and Jessica Simpson drop major kilos. So when Harley tweeted this simple recipe for a smoothie, the next day's breakfast was a go. With only a handful of ingredients needed, it's deceptively simple to make and big on protein, calcium, fibre, and vitamins — the perfect way to start a morning. The smoothie itself has the perfect amount of sweetness, and the tiny addition of cinnamon gives it a spicy kick. It's almost like having apple pie in a glass — except this meal will keep you full until lunch! Learn how to make this breakfast smoothie after the break!
Harley Pasternak Breakfast Smoothie
From Harley Pasternak, celebrity trainer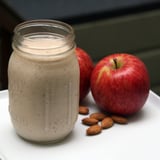 Ingredients
5 raw almonds
1 red apple
1 banana
3/4 cup non-fat Greek yoghurt
1/2 cup non-fat milk
1/4 teaspoon cinnamon
Directions
Place all ingredients in a blender. (Depending on how powerful your blender is, you may need to chop the apple and almonds into small pieces before blending.)
Blend on medium-high for 30 seconds (or until desired consistency).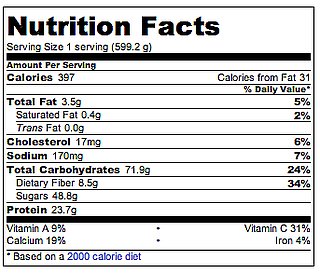 Information
Category

Drinks, Smoothies
Nutrition
Calories per serving

397