Healthy And Easy Vegetable Frittata
Healthy and Colourful: Red, White, Bean, and Basil Frittata
In the midst of a hot Summer, here's an easy breakfast dish you can eat hot or cold.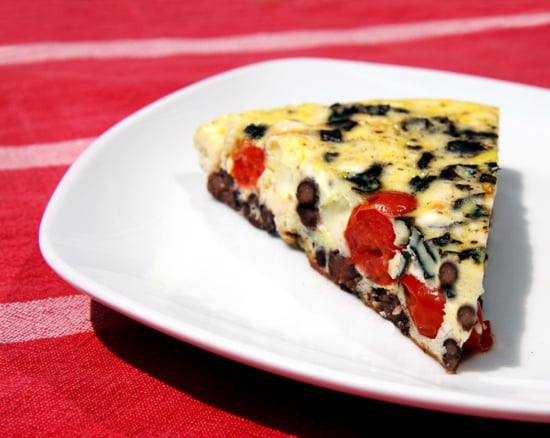 Made with sweet cherry tomatoes, cubes of mozzarella cheese, black beans, and purple basil from my garden, this high-protein dish is bursting with savoury flavor. Pair your under-200-calorie piece with wholemeal toast or a side salad for the perfect breakfast, lunch, or even dinner.
Keep reading for this simple recipe that takes under 30 minutes.
Red, White, Bean, and Basil Frittata
Original recipe
Ingredients
1 tbsp. olive oil
2 cups cherry tomatoes, halved
1 cup black beans
8 eggs
1 tbsp. fresh basil leaves, chopped (I used purple basil)
Salt and pepper
2 oz. mozzarella cheese, cubed
Directions
Pour the olive oil in a small pan and add the tomatoes and beans. Sprinkle with a little salt and pepper and sauté for five minutes on medium-low heat. Lower heat to low for two minutes.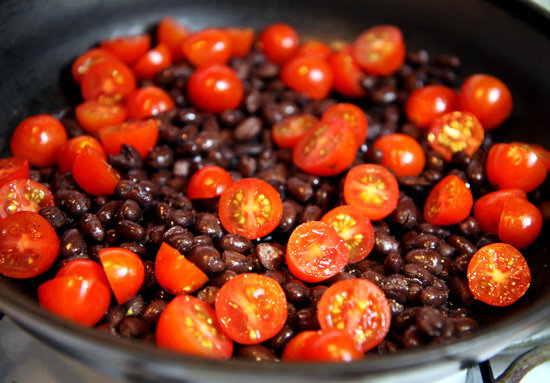 In a small bowl, beat the eggs, basil, and a little salt and pepper.
Slowly pour the egg mixture into the pan with the tomatoes and beans. Add the cheese and give it a few stirs. Cover and let cook for 15 to 20 minutes or until the frittata puffs up slightly and is totally cooked on top.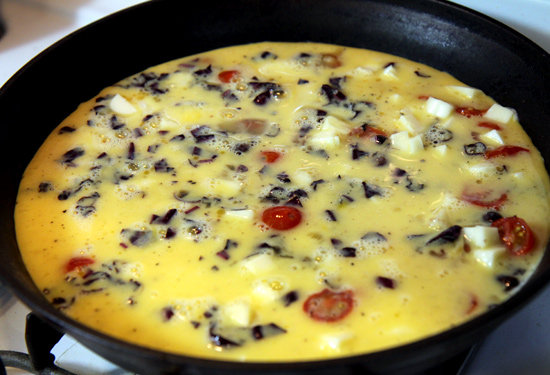 Place the frittata on a large plate, cool for a few minutes, cut into eight wedges, and serve warm.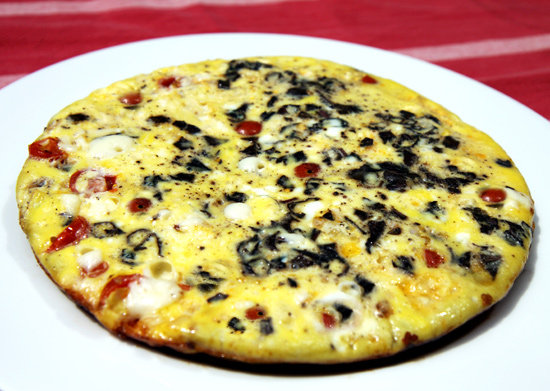 Makes eight servings.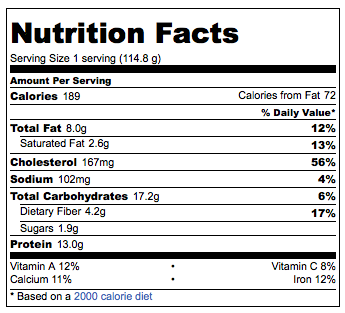 Source: CalorieCount
Information
Category

Breakfast/Brunch, Eggs