Healthy Habit #9: Benefits of a Massage
Healthy Habit #9: Book in a Massage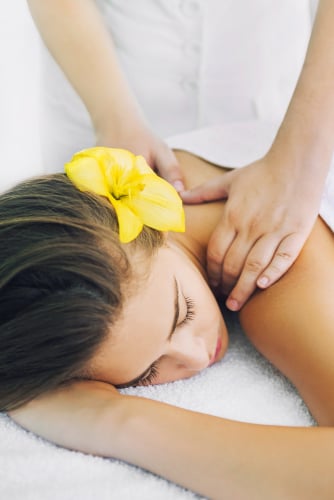 As you start to wind down for the year, why not consider booking in a massage and make it a regular healthy habit? Massage therapy can help to alleviate anything from stress, muscle pain, headaches, sleep problems, mood and even boosts immunity. It might look like a lot of pressing and kneading, and feel pretty good, but it's what happens beneath your muscles that is most impressive. Massaging relaxes soft tissue by promoting blood and lymphatic circulation. So while feeling some "ahh" your body is also releasing unwanted toxins and waste.
When looking for a massage therapist there's a few things to consider. Firstly write a list of what you want to achieve from your massage, whether it be for relaxation or for aches and pains, and this will help to determine what type of massage you need. And then when calling around, ask about their practise history and licensing, to be sure you're getting someone with the right credentials.
A place we recommend that's tucked away in the heart of Sydney's CBD, is Liangzi Health Oasis. It's more of a sanctuary than a massage hub. You can expect to receive anything from foot reflexology and cupping to full body Chinese massage in a room coloured to suit your mood, all while sipping on traditional warming tea — all while sipping on traditional warming tea! Not everyone has time for a weekly appointment, but if you can lock it in once a month you'll still notice the benefits and be well on your way to feeling relaxed and stress-free during the holiday season.