Healthy Kitchen Tip: Bring Out the Slow Cooker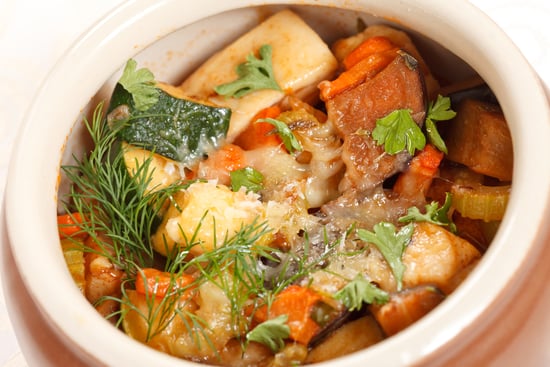 A slow cooker might be your most underutilised kitchen appliance, but it's time to bring it out! When you're short on time, just pile in the ingredients, set the heat on low, and let the cooking happen. After being at the office all day, you'll get hooked on coming back to a healthy meal. And since you don't have to plan an elaborate meal, you can still hit up the gym or run some last-minute errands before dinner starts.
Aside from saving time, you'll also be wasting less. Grab those leftover veggies that are sitting in the crisper, add in some lean meats, your favourite spices, and some stock, and you've got the makings of a homemade stew. If you have a few minutes to spare, lightly sauté the vegetables before you toss them in the slow cooker; this will help develop extra flavour in the dish. And for anyone who's always scrambling to throw together a healthy lunch, let the slow cooker do the work for you. After you enjoy dinner, most recipes will stay warm well into the next day for a tasty lunch.