Healthy Quinoa Vegan Salad
Pretty and Protein-Packed: Sesame Ginger Quinoa Salad
If you're looking to get back to your slimmer self, here's a healthy tip that works — eat a rainbow. Since bright and vibrant-coloured foods like fresh veggies are lower in calories and higher in fibre than blah-coloured foods like pasta and bread, you'll lose weight without going hungry.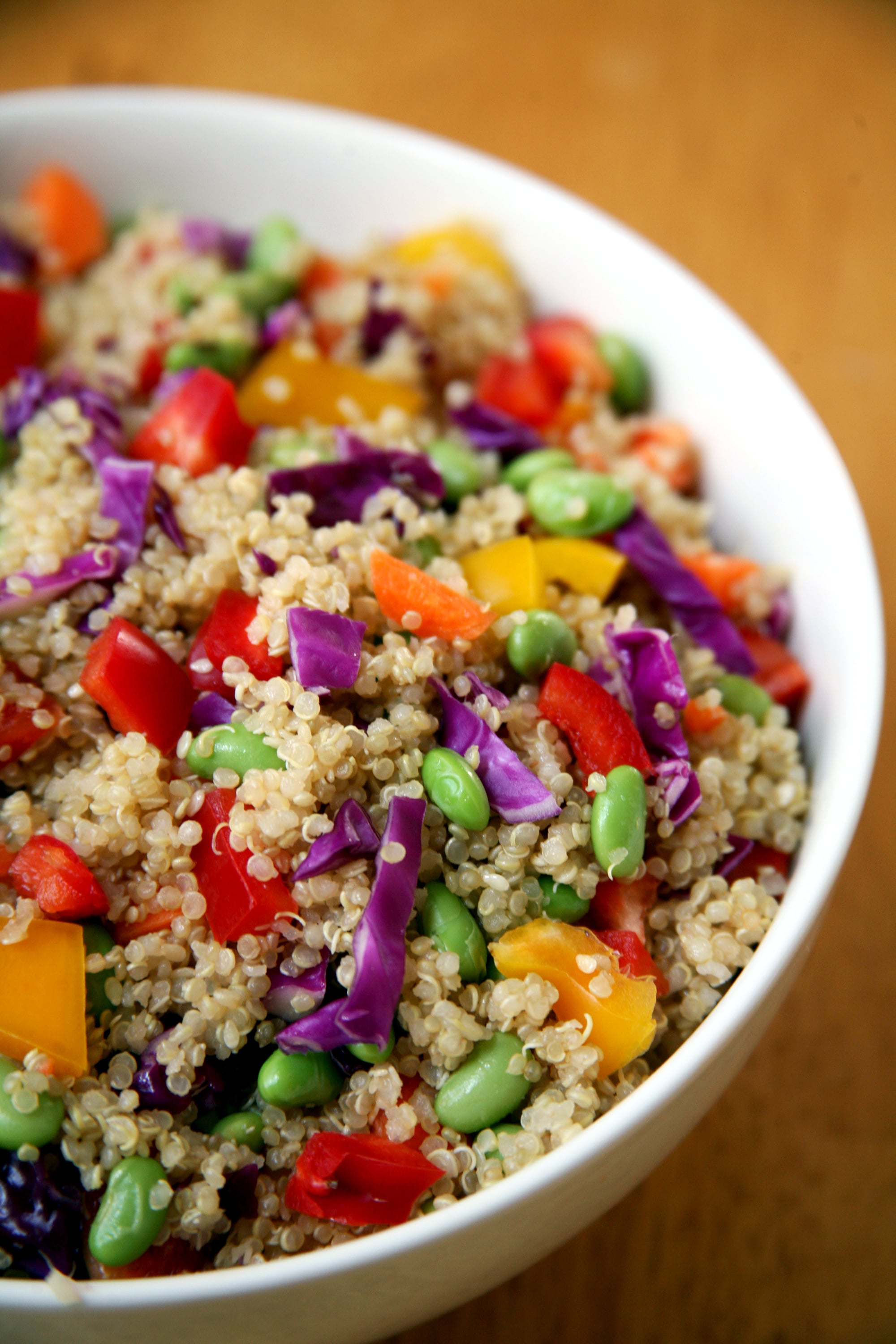 If you're bored of a basic green salad, here's a hearty variation that includes cooked quinoa for added protein and fibre. It's vegan and gluten-free, and for just 331 calories, each delicious bowl offers 13 grams of protein and seven grams of fibre.
Make it ahead and keep a bowl in the fridge for an easy dinner or to bring to your next potluck. You can whip up this simple dish in 30 minutes, and it's so pretty, you can't help but dig in!