How Bad Posture Affects Your Oral Health
We Just Found Out That Bad Posture Can Directly Affect Oral Health — So, That's a Thing Now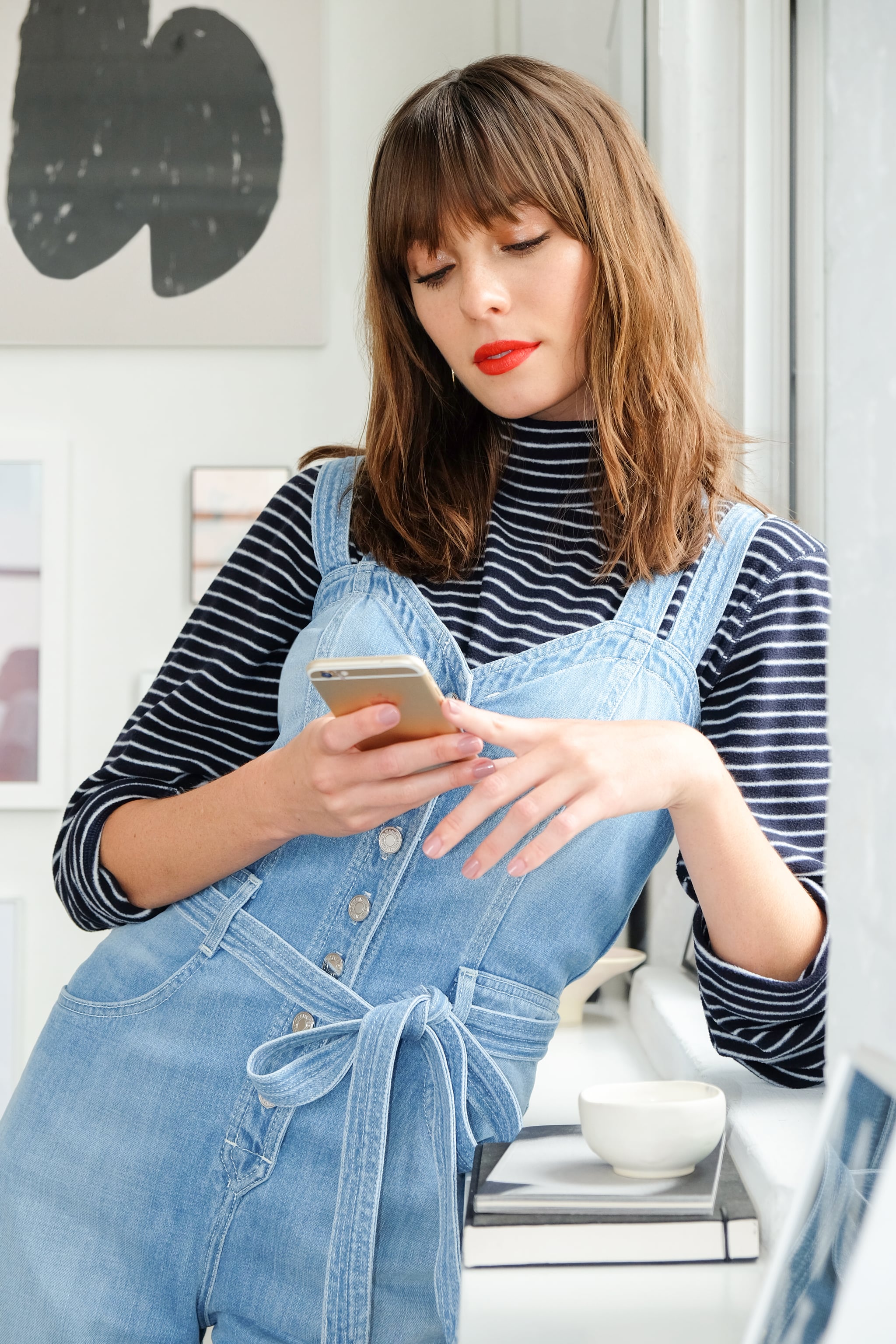 We never really put much thought into the relationship our posture has with our oral health. As far as we were concerned, the two weren't linked in any way. Boy, were we wrong! We reached out to holistic dentist, Dr. Lewis Ehrlich, to chat about oral health on a basic level (a how to floss for dummies kind of way) when he dropped a bombshell that kind of blew our naïve minds. There IS a connection between oral health and posture and everyone needs to know about it, because it could mean long term trouble.
OK, so you know the phone or computer you're reading this on right now? Well, the mere act of using it for hours on end, day after day (trawling POPSUGAR Australia, no doubt) is causing us to morph into the forward head posture type. Dr. Lewis, who is also a health coach and a PT, admits being in this position (i.e. looking down or leaning forward with your head) for long periods of time creates a habit that is hard to break and a posture type that's just as difficult to correct. But what does this have to do with our oral health, exactly? "People that have a head-forward posture are more likely to breathe through their mouths rather than their nose," says Dr. Lewis. "This can leave you more susceptible to tooth decay and gum disease because mouth-breathing dries out your protective saliva."
Interesting, right?!
As an added bonus, this posture type, also known as "text neck", will leave you more susceptible headaches, neck aches and jaw aches, says Dr. Lewis, which can in turn contribute to clenching and grinding your teeth — not ideal.
But it doesn't end there. While we've learnt that breathing through your mouth creates a dry mouth that leaves you open to bacteria taking up residence, it will also put you at greater risk of sleep disordered breathing and sleep apnea, which in turn increases the risk of diabetes, heart disease, learning difficulties, anxiety and depression.
Funny how a simple chat about flossing can escalate so quickly.
If you're serious about your oral health, it's important think of it as equal to your general health. If this means standing up a little straighter and being more mindful of how we consume technology (think: eyeline forward, chin up slightly, shoulders down and back), it's a small price to pay for better health all 'round.
Image Source: POPSUGAR Photography / Paul Kabata