How to Boost Productivity at Lunch by Running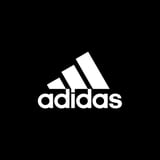 To celebrate the release of the adidas UltraBOOST X, we've partnered with adidas to bring you new ways your next run can push you to greatness in every aspect of your life.
In 2017, the Year of No Excuses and striving for greatness in all areas of life means finding an edge and optimising your time. But there's a productivity hack you probably haven't thought of that rolls fitness and work goals into one: A lunchtime run.
Incorporating a daily run into your lunch break could take your work to the next level. While it might sound like a big ask on day one, it's a habit that will have you setting a new pace for afternoon productivity — and science backs the theory, so hear us out.
Swapping your Facebook browse session for even a small amount of physical activity in the middle of the day can improve your mood and enthusiasm levels. And, more specifically, exercise that improves aerobic fitness (that's VO2 max), such as running, is also shown to improve cognitive function. Combine that with the well-documented energy spike that comes after a great workout and a midday jog could be just the key to unlocking super-productive afternoons. Say goodbye to that 3 p.m. slump.
Keep reading below to discover our tips for making your lunchtime run the ultimate daily productivity hack.
Prepare the Night Before
The more prepped you are, the less daunting that first lunchtime run will feel. Pick out your favourite activewear and pack your gym bag the night before to make the most of precious lunch break minutes. Choose your running route ahead of time too, and be sure the distance is achievable in the time you'll have available.
Let the Terrain Choose Your Shoes
Is there a grassy park near the office where you can run a few laps? Or are you more likely to be pounding the pavement? Choosing the right sneakers for your workday track is essential for reducing injury risks — go for a pair with responsive cushioning and high impact absorption, such as the new adidas UltraBOOST X.
Go Back to Your Desk Fresh
This probably goes without saying, but please — for the sake of your colleagues — freshen up and get changed before you sit down to smash your afternoon spreadsheet goals. If your workplace doesn't have shower facilities, keep your gym bag packed with essentials, such as face wipes, a hand towel, and loads of dry shampoo for a snappy pseudo-shower.
Build the Habit
Unless you're used to running during the day, your first first few outings might feel more difficult than usual — that's to be expected. But try to stick to daily lunchtime runs for at least three weeks. It takes about 21 days to build new, positive habits, and by the time you've hit the one month mark, the benefits will be making you greater with every run.