How to Do Sandbag Training
Back to Basics: Sandbag Training For Beginners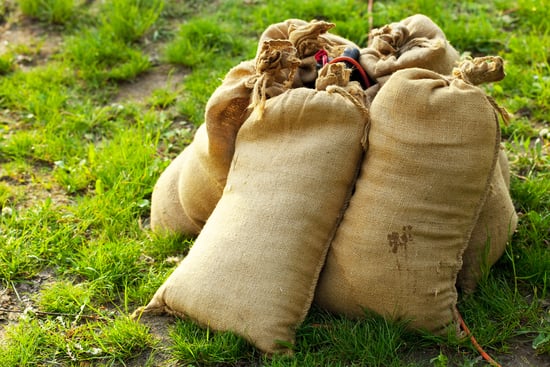 Xtend Barre Mosman owner and all round fitness guru, Elizabeth Nable, explores the resurgence of one of the oldest and most efficient ways to workout.
The rapid rise of old-school military style training programs like Cross Fit, have opened the doors to all sorts of back-to-basics workouts. Just a few to make a resurgence in the fitness market include TRX (suspension training), boot camps of all shapes and sizes and calisthenics — using one's own body weight to get get in shape. And now, there's sandbag training. That's right, a heavy-duty bag filled with sand can get you super fit, just by lifting that thing for just 10 minutes a day, three times a week. It's all about intensity. Keep reading.
Let's get technical
Sandbag training is the practice of using a sandbag as an alternative to traditional free weights (like barbells and dumbbells). It's a great strength training workout and you can even use it to get your cardio in, too. But unlike lifting regular weights, the beauty of the sandbag is that it has a constantly-shifting centre of mass, meaning that you're often fighting to control it. Not only does this build great stability and core strength, but the sandbag improves your functional ability to control an odd-shaped object.
Not sold just yet?
Well, unlike the majority of gym-based resistance machines, sandbags also require more grip strength. They're also malleable, meaning that they'll mould to your body shape so you can do exercises like squats, lunges and press ups with the sandbag across your shoulders.
Another fact
The sandbag is often compared to the human body, in that it is a dynamic weight. And it's for this reason its popular with those involved in contact sports like rugby, judo and mixed marital arts. But for those of you who aren't training to be UFC fighters, sandbags are simply an extremely efficient way to workout and, done properly, one of the quickest ways to get fit.
US based Sandbag expert, Matt Palfrey, says most of his workouts are just 10 to 20 minutes long. Super intense, but short and sweet. Tell me you don't have 20 minutes in your day! Now that's my kind of work out.
How heavy?
That depends. As a general rule most people can lift about 60 percent of the weight they would usually lift using a barbell. This is due mainly to the fact that a sandbag is a harder implement to control.
Example of a sandbag workout
Sandbag load carry x 50m
Sandbag clean and press x 10
Sandbag front squat x 10
Sandbag get-up x five on each side
Repeat for a total of three to five rounds