How to Get a Good Body For Spring
How to Get Your Ideal Spring Body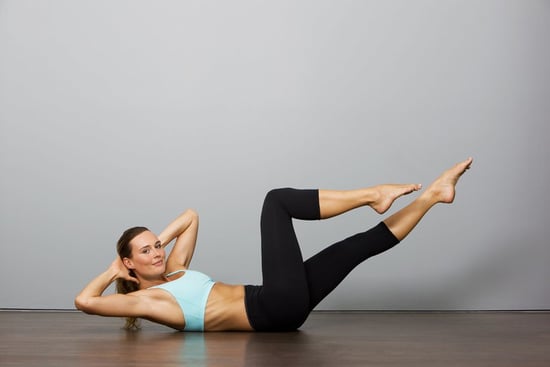 Are you keen to get your Spring body in order all set for bikini season? Mind Body studio manager, pilates and yoga therapy instructor, Sol Walkling, has three tips to get you there quicker.
Is that Spring air making you glance sideways at your dusty sneakers? Thinking of heading to Lululemon for some fancy new exercise gear? Googling juice fasts, too? You're in good company, so I think it may be high time for an ab talk between your body and I. Sit-ups are still the number one ab exercise for a lot of people and, while not necessarily wrong, they are very unlikely to give you an amazing core. If you want that chiselled, washboard midsection that not only looks awesome but also supports you well in any activity you do, there's much more to it than sit-ups. Keep reading.
Eat high alkaline, low acidity
Less stress on your digestive system and regular bowel movements helps a lot. And I'm not talking work stress — although that can also be a contributing factor. Stress for your digestive system comes in the form of heavy, acidic or super sweet foods. Yep, most of the stuff you think goes right to your thighs or butt is weighing your digestive system down. Don't stop eating what you love, just opt for a little more balance if your diet is out of whack. It's more sustainable to change habits slowly, so eat a little less of all the bad stuff over time.
Try to eat more alkaline and green, and less sugary and acidic. Show your tummy some love and it will quietly snuggle into your abdominal cavity. If you need to look a size smaller tomorrow, veggie juice detoxes are a really good emergency button option. They take the pressure of your digestive system, but keep it to 24 hours to avoid the yoyo diet effect and to keep energy levels normal. You don't want a hungry tiger tummy roaring for food!
Create Your Natural Corset
Once your tummy is snug and happily looked after, it's time to work the muscles that keep your waist supported. Strengthening your deepest abdominal muscles will act as a natural corset, gently coaxing your waist into shape and "massaging" it out while you exercise. The amazing transversus abdominis (TA), a muscle that wraps around your waist from the back right to the front, and works as a stabiliser, will help cinch the waist. If you want a dancer's or Pilates instructor's physique — hey, presto! I'd recommend this 15 minute video I shot a while ago to get you started. It not only explains how to work your TA but also gives the rest of your body a neat little workout.
Chase That V
Like a surf babe body? I'm talking about the sexy little V shape. . . Do oblique twists as pictured above and watch your most obvious twisting (and stabilising) core muscles strengthen and shape your back and waist. The obliques start at the back and front of the ribcage and a lot of unilateral movements will triggering them — think kayaking, balancing on one leg, paddle boarding or trail running, etc. A really great waist and core also includes a strong and lean back.
Swimming and surfing can be great as are lat pull downs in the gym or any Pilates or yoga exercises working back extension with your arm muscles engaged. (As bonus, you'll shape up your upper body.) Look up Pilates swimming online: the most basic form is to lie down on your tummy, gently try to draw the abdominal region away from the floor while keeping ribs and hips feeling as if they're trying to connect. Then lift opposite leg and arm off the ground. Alternate and go as fast as you can control. Head can be down or up but please work within your limits. As another little bonus, look up Pilates exercises like the teaser, yoga exercises like high to low boat; and feel free to contact me with any questions.
Sol can be contacted on Facebook or by email at solveigwalkling@gmail.com for classes, corporate wellbeing programs and private sessions.