How To Be Healthy at Music Festival
How Mimi Elashiry Stays Healthy During Festival Season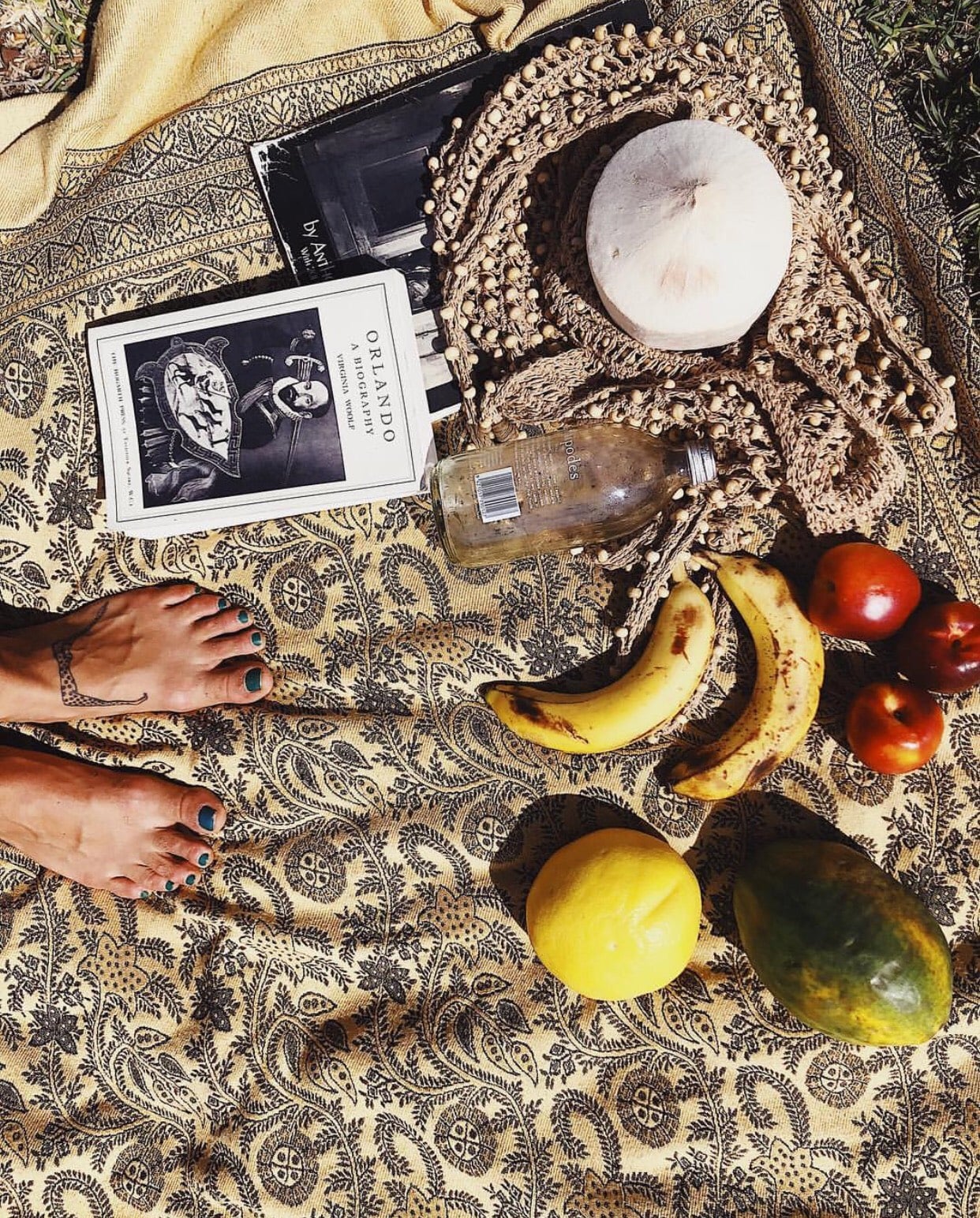 With Coachella about to kick off, we're officially ringing in another festival season.
But besides the promise of great music and lots of fun, there's nothing worse than the dreaded post-festival lurgy that comes as a result of living off pizza Shapes, not getting enough sleep, and having a little too much fun. So, with that in mind, we thought we ask Mimi Elashiry, a regular on the festival scene, how she keeps her health and wellness front of mind during festival life.
Tip # 1: Meal Prep and Festivals Can Go Together
Although more and more festivals are moving towards healthy food options, it's not always a guarantee that you'll be able to find something other than a burger and chips. So, if you're unsure of what your food options might be, or you're on a tight budget (festival food can be expensive!), Mimi suggests meal prep as an easy solution. "I often cook up a big thing of greens. I did this recently when Roberta and I went to Los Paradise over New Year's. I cooked up a big container of buckwheat, brown rice, and quinoa, and then sweet potato with miso dressing, and a bunch of herbs and avocados," explains Mimi.

Tip #2: Don't Throw Meal Time Out the Window
We can all relate to that feeling of festival FOMO, but it's important to make sure you don't get so distracted that you forget to prioritise meal times. Festivals often mean long days, lots of walking, dancing and time spend on your feet, so Mimi recommends always making time for, meal time. "We would have a solid meal at the same time every day, so your digestive system isn't freaking out, which tends to happen when you're running around like that," says Mimi.

Tip #3: Festivals Are Not an Automatic Excuse to Go "Food Rogue"
While you might not be in your normal environment, a festival doesn't mean you have to completely forfeit your normal eating habits. Yes, it's important to let your hair down and be more relaxed about your workout and eating routines, but you don't all of a sudden need to start eating things you'd normally wouldn't. Mimi suggests sticking to your normal eating plan, regardless of the situation. For her, that means focusing on eating a whole food diet. "I always eat a wholefood diet, so I'm not restricted . . . I like to enjoy food, and I love food, but I don't eat refined or processed things", explains Mimi. So, if you never normally do dairy, or you prefer to eat meet-free, take the time to find vendors that can cater to your personal preferences. Alternatively, if you'd rather prepare your own meals, pop a few healthy snacks in your bag (like bliss balls), that will keep you satisfied until you can get back to your campsite.