How to Keep Your Gym Bag From Smelling
Smelly Gym Bag? Try These 6 Tips to Freshen It Up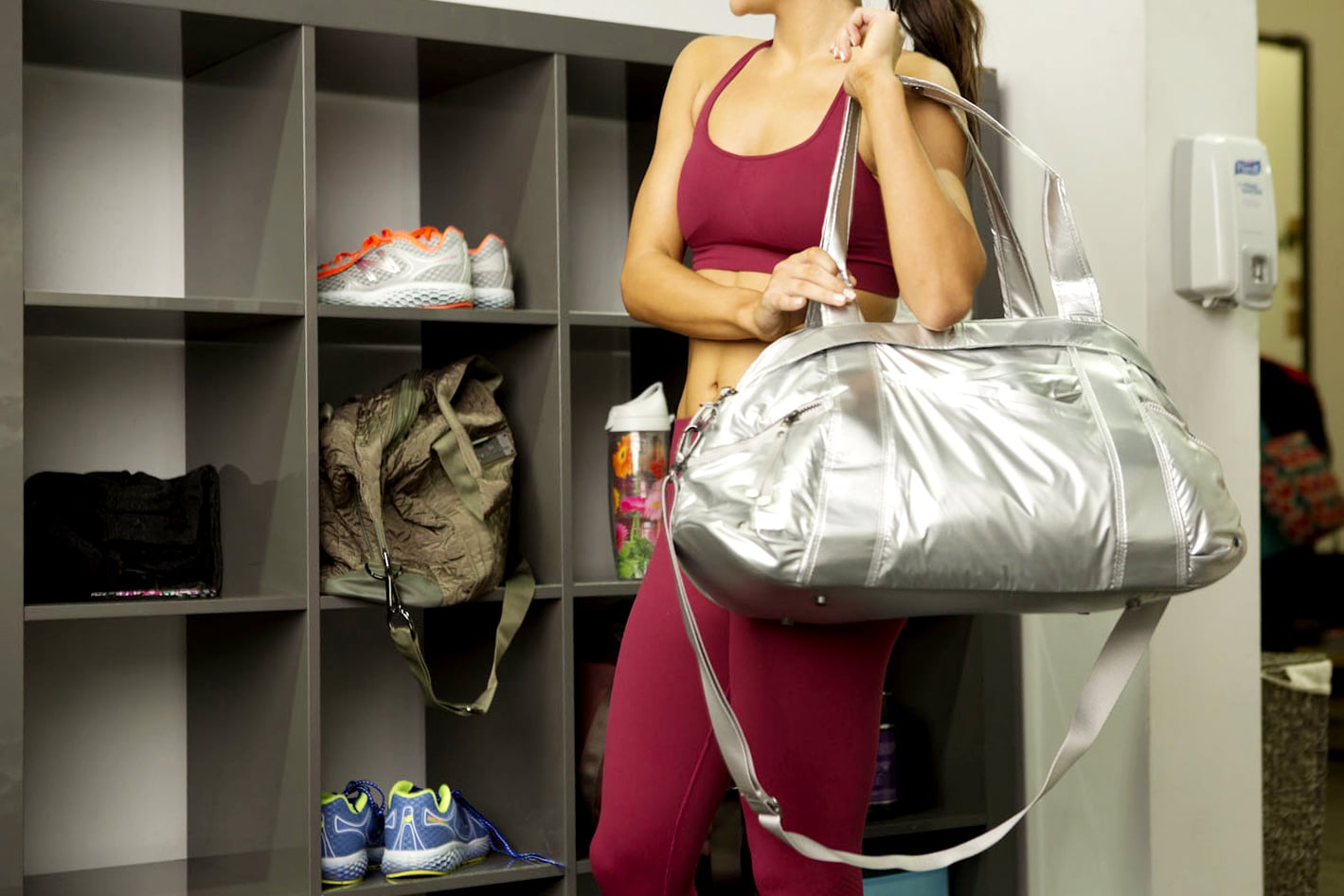 You know what's worse than not being able to identify a mystery odor? Realising that it's actually coming from your favourite gym bag. But if you want to rule out the option of throwing it away, you can salvage it with some helpful hacks. Better yet, it's possible to avoid this issue entirely by taking preventative measures with a brand new duffel. Try the following six tips to keep your gym bag fresh.
Toss a few tea bags in: Put three unused tea bags in your bag and allow the aromatic herbs to work their magic. In a couple of days, the tea scent should replace the stink. Pro tip: add two sachets into each shoe to deodordize them!
Give it a good wipe down: Make it a daily or, at the very least, weekly habit to clean the interior of your bag. Use antibacterial wipes to wipe down the surface and corners, and flip it inside out to allow it dry.
Throw in some dryer sheets: Toss a couple sheets into your bag to let it soak up the smell. Replace every couple days with new ones.
Empty it ASAP: Empty the contents of your bag as soon as you get home from your workout. This will prevent your sweaty clothes and shoes from stinking up the inside. You should also keep it unzipped and open to air it out.
Wash it: If your bag is machine washable, add it to your weekly laundry! But instead of using detergent, add half a cup of white vinegar to really remove any lingering odors.
Utilize silica gel packets: If you normally throw away those small white packets — don't. Hang onto a few of them to toss into your gym bag; they'll soak up all the sweat and prevent smells from building up.