How Kim Kardashian Is Losing Her Baby Weight
Kim Kardashian Has Already Lost Almost 8kg Since Giving Birth . . . Last Week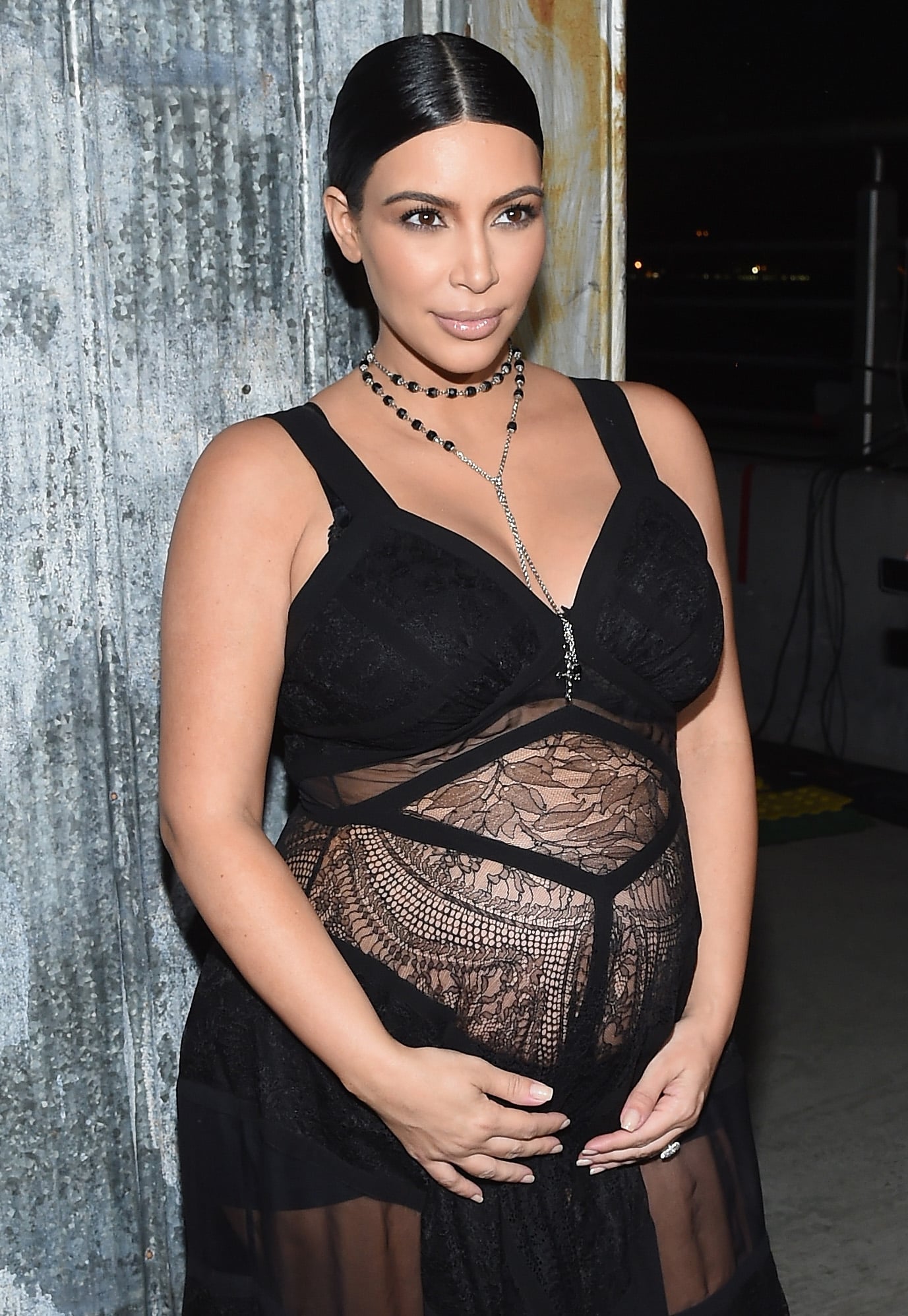 During a recent live stream session on her app, Kim Kardashian spoke about her postpregnancy health and fitness goals, in addition to revealing that she has already lost 7.7kg since giving birth to her son, Saint, on Dec. 5. It's good to remember that most women drop 8-11kg during the first month after giving birth (baby, placenta, fluid, breastfeeding, etc.), so Kim is pretty on track with what happens to the body naturally after giving birth.
While live streaming, the post-baby-body whisperer invited Caitlyn Jenner over for Christmas decorating and some deep-dish pizza — though she was unable to partake in the latter — at which point Kim told Caitlyn she gained about 27kg during her pregnancy and weighed 86kg at the end of her third trimester. "I almost died," she remarked.
Now Kim is hoping to reach her goal weight of 54kg through breastfeeding, a no-nonsense diet and fitness regimen, and . . . placenta pills?
In a blog post, Kim explained she starting taking the pills made with her own placenta (shown below) to combat postpartum depression: "I heard so many stories when I was pregnant with North of mums who never ate their placenta with their first baby and then had postpartum depression, but then when they took the pills with their second baby, they did not suffer from depression!" She added, "So I thought, why not try it? What do I have to lose?"
Lastly, Kim said that she plans on lying low and keeping to herself as she embarks on her health and fitness journey. Just kidding. She plans on having a big post-baby-body "reveal" once she's ready — in a break-the-Internet way, one can only assume.
My experience eating my placenta is up on my app! https://t.co/0aC3YXxIgv pic.twitter.com/xcCEtVCvzb

— Kim Kardashian West (@KimKardashian) December 14, 2015