How Much Sweat Is Normal?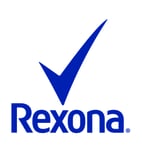 When it comes to working out, sweat is a badge of honour. Being red faced and dripping shows you're working hard — you're crushing that session like the athlete you are! While this is great at the gym, visible sweat marks when sitting at your desk or going about your daily activities is not.
So how do we know how much sweat is normal, and what's classified as excessive? We asked Rexona research and development expert Chris Petrillo to find out. Keep scrolling for the low down, including his tips for taking control.