How to Preserve Artichokes in a Mason Jar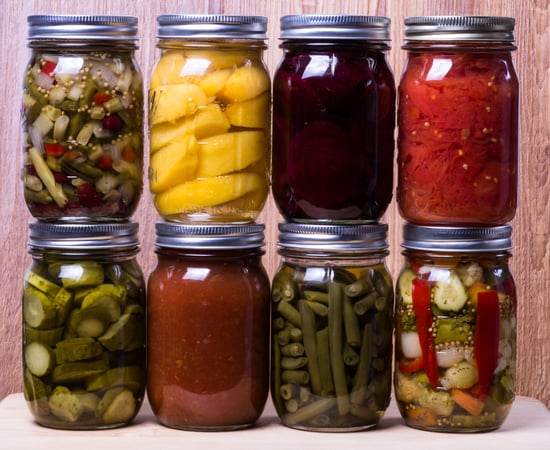 With Winter coming to an end we will start to say goodbye to some seasonal produce and welcome all the Spring/Summer fruits and veggies.The artichoke is one favourite that won't be as available come next month, so now is the perfect time to stock up and preserve. Just in time for your Springtime picnics! If you've already sterilised your mason jar you're set to go.
How to Preserve Artichokes in a Mason Jar
Original recipe
Ingredients
340 grams trimmed artichokes
1/2 cup vinegar
1/2 cup water
3 tbs extra virgin olive oil
1 teaspoon salt
1/2 chopped red chilli
Directions
Wash the artichokes thoroughly. Remove the outer leaves, stem ends and leave the tender pale yellow green leaves.
In a saucepan bring to boil vinegar, water, salt and trimmed artichokes until they are tender. Drain.
Place fresh chilli and peppercorns in the bottom of the mason jar.
Put artichokes into jar and pour olive oil over until the artichokes are covered. Place the lid on.
Allow them to marinate for at least 24 hours before eating. Once opened, refrigerate.
Makes approx 700mls
Information
Category

Appetizers