How to Pronounce Healthy Foods Like Acai and Quinoa
It's Pronounced "Ah-Sigh-Ee" and Other Healthy Foods We Still Get Wrong
Your kitchen is stocked with the latest and greatest superfoods, and your weekends are spent whipping up over-complicated, nutritious meals — basically, eating healthy is your thing. Whether you're a foodie or not, pronouncing the names of the ingredients actually in your smoothie bowl, or fancy salad, is often harder than tracking them down at your local grocer — but never fear, we're here to help! Keep reading for the correct pronunciation, so next time you won't have to bother with the phonetic struggle.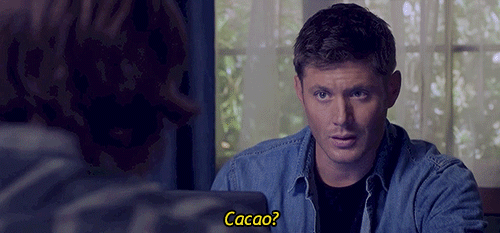 Source: Warner Bros
Quinoa — keen-wah
Açai — ah-sigh-ee
Goji — go-gee
Chia — chee-ah
Cacao — cack-cow
Kombucha — com-boo-cha
Ginseng — jin-sing
Niçoise — nee-swahz
Haloumi — hal-oo-me
Tzatziki — zat-zee-key
Cardamom — kahr-duh-muh-n
Freekeh — free-kuh
Farro — Fahr-oh
Kañiwa — ka-nyi-wa
Got it? Nice. Now you'll never find yourself in this situation again.






Source: NBC
Can't get enough of POPSUGAR Australia? You should follow us on Facebook, Twitter, Instagram and Pinterest!