How to Read Australian Food Labels
Don't Be Fooled by Food Labels — Here's All You Need to Know Before You Buy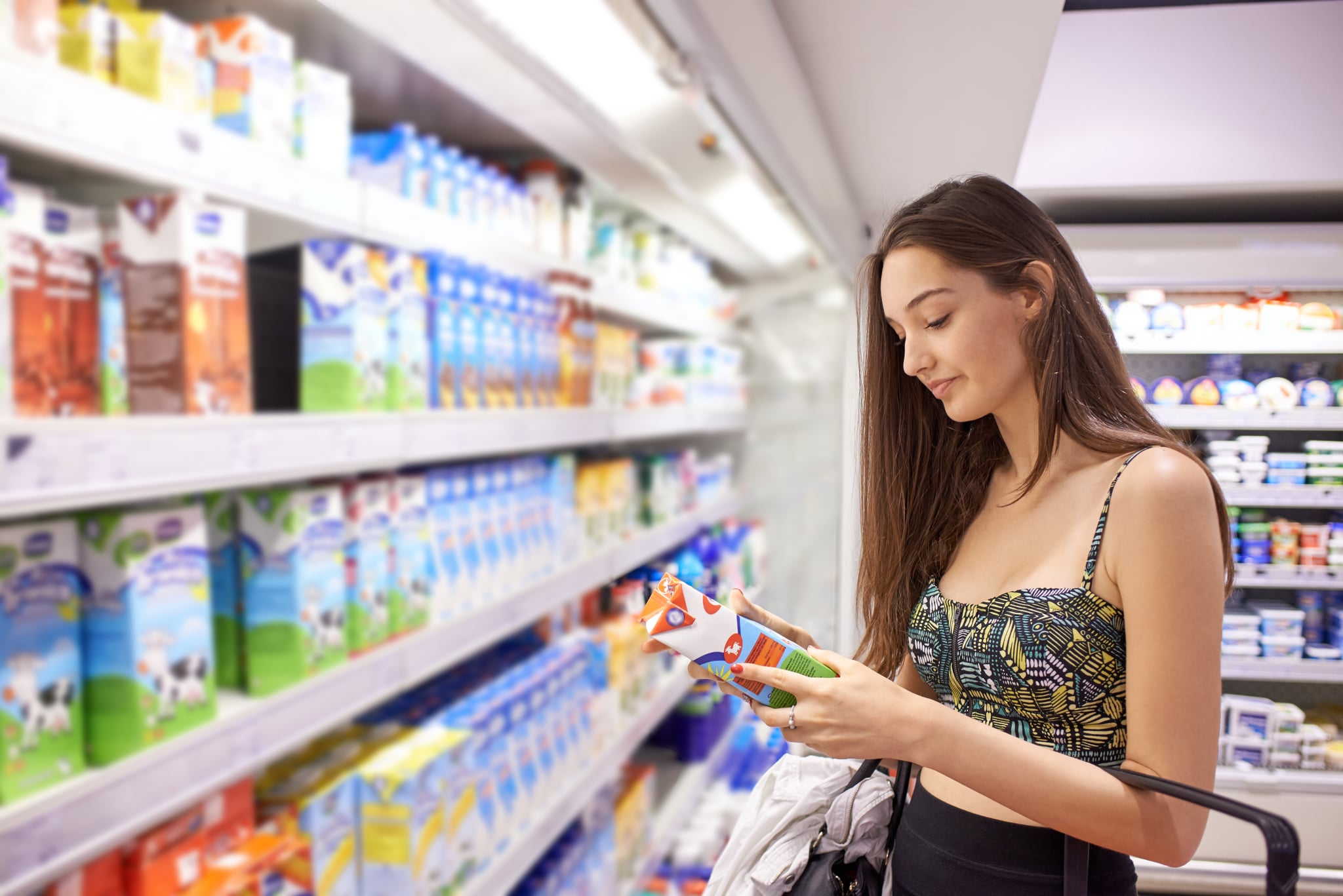 If you're looking to overhaul your diet, knowing what to stock-up on can sometimes be a minefield — and the nutritional information on packaging doesn't make it any easier. So to avoid being misled next time you're searching the aisles for the healthiest packaged foods, here's your guide to understanding food labels. Transform Health dietician Kiah Witney-Cochrane helps you sort the good from the bad.
Want to Spring It On! and get healthy in time for Summer? Let us help you! Click here for all the reasons why now's the time to overhaul your lifestyle.
Always Look at "Per Serve" Amounts
This is where things get tricky. According to Kiah, each product's "per serve" amount is decided by the brand, meaning it's usually very different to how much you'd actually have in one go. "For example, a little tub of yoghurt you'd eat in one serve is considered two serves by the brand, which can be very misleading," says Kiah.
Compare Your Products
The best way to do this is to look at the "per 100g" column on the label. Because the serves are determined by the brand, this is the best way to know if your product is low or high in kilojoules, per 100g.
What's in It?
If you're looking to clean up your diet, you need to become friends with the ingredient list in everything you eat. The ingredients are always listed in descending order. "So if sugar, fat or oil is one of the top three ingredients, that's a pretty good indication it makes up most of the product," says Kiah.
Don't Believe What You Read
Claims on packaging, like, "light," "organic" and "all-natural," don't necessarily mean the product is a healthy option. Kiah admits organic claims could mean organic flour was used in part of the product, and for this reason they can promote their product as being organic. "With the 'all-natural' claim, sugar, salt and oil are all natural ingredients, so a brand can say it's all-natural even though it's packed with sugar and high in kilojoules," says Kiah.