How to Stay Motivated to Workout After Work
Ways to Motivate For That Post-Work Gym Session (All Day Long!)
Listen up: even after a long day at work, you can have your best workout yet! Follow these tips (recipes and workouts included) to maximise your gym time and minimise those excuses — even when the  three pm slump hits you hard.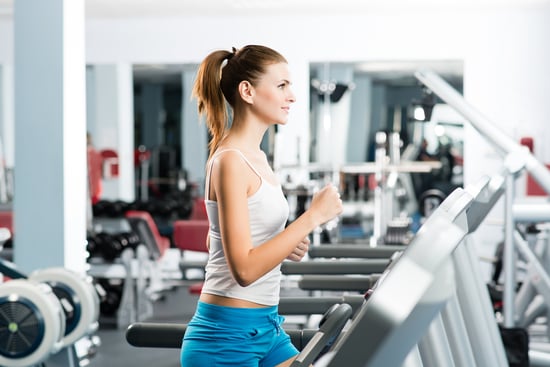 Have a plan: Before your day gets started, make sure you have an agenda. Have a set gym time and an idea of what type of workout you want to do; this will help prevent a rough morning from deterring you later. If you need an extra push, ask a workout buddy to meet you (it's hard to cancel on a friend!) or sign up for a group class that has a set start time.
Pack your bags: Before you head to work, pack the essentials and bring your gym bag to work. This extra planning will prevent you from having to make a trip home, and it ensures you will have everything you need for a good workout. A packed bag also reinforces your after-work plans throughout the day as you glance at it sitting beside your desk.
Hydrate: To make the most of your workout, hydration should happen long before the gym. To avoid dehydration, always keep a filled water bottle with you. All of this will help prevent you from downing too much water right before the gym. Not only is this uncomfortable, but it also doesn't leave the body with enough time to fuel and hydrate the muscles. Check out our hydration calculator to find out exactly how much you should be drinking each day.
Plan meals wisely: When it comes to nutrition, timing is everything. Begin with a healthy breakfast and build from there. For lunch, eat a meal that is a mix of carbs, proteins, fibre, and healthy fats, avoiding gassy foods since they may cause intestinal discomfort. As you get closer to your workout, make carbs with a bit of protein the focus to keep you energised and avoid muscle soreness. If you're in a time crunch minutes before the gym, sip a sports drink or eat something light and easily digestible like a few crackers or jelly beans.