How to Stick to 22 Day Vegan Challenge Like Beyoncé
22-Day Vegan Challenge: If it Worked For Beyoncé, it Could Work For You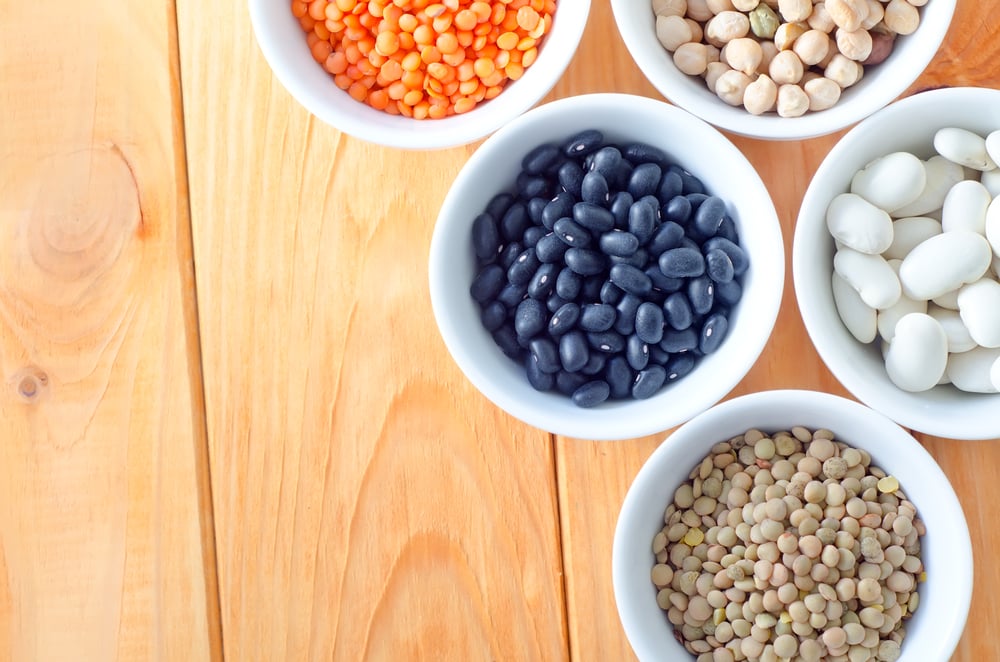 Last year Beyoncé and husband Jay Z embarked on a 22-day vegan challenge, encouraged by friend and Beyoncé's longtime trainer, Marco Borges. Temporary veganism, also known as flexitarianism, is gaining popularity and with Beyoncé's dramatic weight loss and enviable figure there's no wonder why we all want to try it.
While there are many health benefits associated with a balanced vegan diet, nutritionist, Vitasoy brand ambassador and Good Chef Bad Chef star, Zoe Bingley-Pullin, admits "sticking to a strictly vegan diet isn't easy — you have to be really dedicated! Putting time aside to plan what you're going to eat the next day is essential. It will help you to keep things interesting, keeping those cravings at bay."
So if you're looking to follow in the footsteps of Beyoncé, Zoe shares her top tips on tackling the 28-day vegan challenge so you can make it a success, too.
# 1: Fail to prepare, prepare to fail
Choose adate you are going to turn vegan and avoid temptation by getting rid of anyremaining meat, dairy and eggs in your fridge and cupboards. Create a meal plan for the duration of your challenge and populate it with different recipes, ensuring you've factored in lots of tasty snacks. Based on your meal plan, write a shopping list and make sure you're stocked up and ready to go.
#2: Bypass your cravings
With any new eating plan, you will have cravings at first. This is absolutely normal. They should pass within a few days as you get used to new flavours and types of food. In the mean time, bypass your cravings by cooking your favourite dishes — just remove any animal products and replace them with vegetables, legumes or grains.
#3: Find a protein replacement
One of the main concerns new vegans face is whether they will have enough protein in their diet. Fear not! There are plenty of vegan protein sources available including lentils, quinoa and soy. Unlike many plant foods, soy contains all nine of the essential amino acids necessary for growth, development and repair. Drinking two glasses of soy milk like Vitasoy each day for example, can provide up to a third of your recommended daily intake (RDI) of quality protein with the bonus of antioxidants, vitamins and minerals.
#4: Zinc
While zinc can be found in a wide range of plant foods, absorption rates from plants can be quite low. So it's essential vegans eat plenty of ginger, sunflower and pumpkin seeds, cashew nuts, wheat germ, spinach and adzuki beans for a daily fix.
#5: Vitamin B12
Essential for maintaining healthy bloody cells, vitamin B12 is found in highest levels in animal products. So if you're going meat free, you might want to consider taking a supplement to ensure you're meeting the RDI.
#6: Don't rely on junk food
Just because french fries, doughnuts and veggie burgers are vegan, it doesn't mean you should rely on these for breakfast, lunch and dinner! Incorporate wholefoods into your diet like wholegrains, legumes, vegetables, fruit and nuts. These will provide a large majority of the vitamins and antioxidants your body needs. If you enjoy eating out, it's helpful to know which cafés and restaurants in your local area are vegan friendly. Websites like Happy Cow will help you locate them.
#7: Be adventurous
To stave off cravings, you need to mix things up! Be creative, research different vegan recipes and keep things interesting by adding rich, complex flavours to your meals in the form of different spices, fresh herbs, seeds and olives.
#8: Check the ingredients
Try to avoid overly processed meat alternatives, which rely heavily on unhealthy chemicals to mimic the taste and texture of meat. Stick with protein-rich alternatives like tofu or tempeh. If you're cooking from scratch, cook a bit extra and freeze it for future meals so you're not tempted by fast food and overly processed options.
#9: Regular exercise
With any eating plan, to achieve the best results and feel good while you're doing it compliment your diet with regular exercise.
#10: Get resourceful
If you're lacking inspiration, get resourceful. There are endless websites, blogs, Twitter handles and cookbooks dedicated to veganism, providing advice and recipe ideas. Australian vegan blogger Veggieful has heaps of great ideas to keep vegan eating interesting.