How to Stop Sabotaging Your Diet
15 Ways to Avoid Sabotaging Your Diet in 2016
If you've just committed to a healthy New Year resolution you might want to read this before you set your goal in stone completely (we're only a few days into 2016 so we won't tell a soul if this forces you to change it up a smidge). According to the CSIRO, 1.5 million Australians are going to sabotage their diet at some point throughout 2016, with 69 percent of people — surveyed through the CSIRO Total Wellbeing Diet online — admitting they are their worst enemy when it comes to losing weight. If you find you're self-sabotaging more often than not, here's how to stop being your very own enemy so you can reach your health and fitness goals before the year's out. Go you!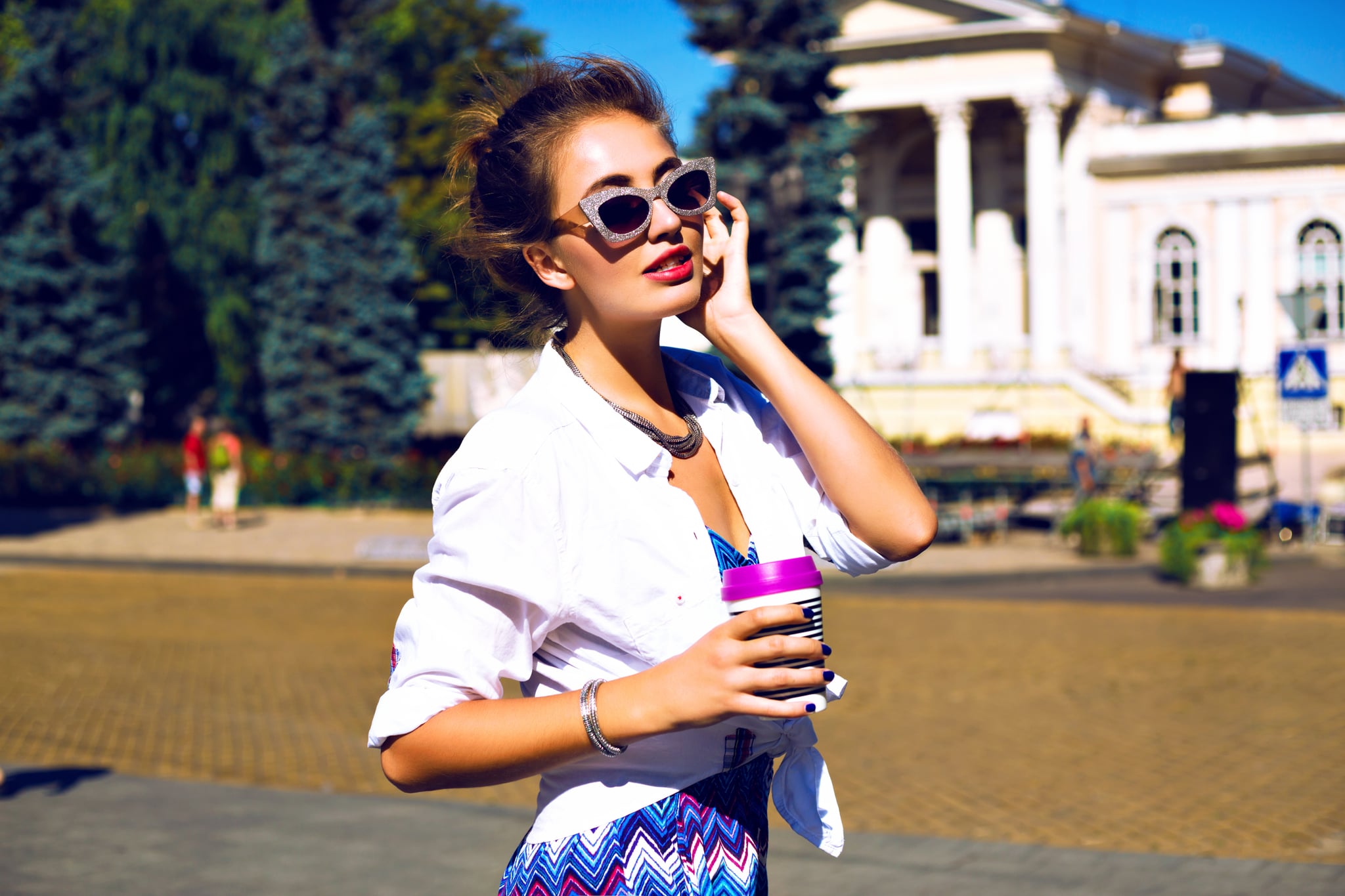 Be realistic. Losing five kilos in a week is near impossible, unless you're planning on skipping meals and exercising five hours a day. Goals are meant to be achievable.
Start today. Waiting for the perfect time to begin your healthy eating is sabotaging at its finest, because there really is no better time than right now. Right?!
Be prepared. Whether you're going away for work or you've got a party every weekend, preparation is key. Add an extra workout to your week or make sure each meal is as healthy as possible so you can indulge on the odd occasion.
Don't let a setback stop you. So you didn't lose weight this week — who cares? Not you, that's who! Moving right along . . .
Keep your fridge and cupboards fully stocked with only the healthiest, freshest foods.
Check in with your goals every couple of months. Ask yourself what you want from your goals and see if the answer is still the same as when you started. If not, it's time to reevaluate.
Avoid packaged foods — fresh is always best.
Snacking often will stop you from over-eating at meal time. The key to successful snacking is to make sure your snack keeps you full for up to two hours.
Know that cheating is OK . . . And by "cheating" we only ever mean meal cheating. It's OK to over-indulge on a cheat meal once in a while — you're only human after all.
Say no to soft drinks, every time! We've said it a thousand times and we'll say it again: there's zero nutritional value in soft drink only unnecessary calories — stay. Away!
Move! Even when you're feeling lazy. Walk 15 minutes out your front door, turn around and come back — and there you have it! Thirty minutes of basic exercise done and dusted.
Have fun dammit! Just because you're trying to be healthy doesn't mean you can't enjoy yourself too. Go to that party, have a couple of drinks with your buddies, eat popcorn at the movies — one bad meal/day/weekend isn't going to undo all your hard work.
Read every label. If you're having packaged foods, knowing what's in what you're eating is the best way to keep track of how you're doing. Need some help? Here's what you need to know before you buy.
Stay hydrated. Thirst is often mistaken for hunger, so make sure you're sticking to your daily recommended water intake — ladies, that's eight cups a day for you!
If you love the finer things in life, like, coffee, chocolate after dinner, bread and melted cheese, don't quit them. Just limit your intake and try healthier alternatives.