How to Tone and Trim Your Hips
Trim Your Hips & Strengthen Your Core at the Same Time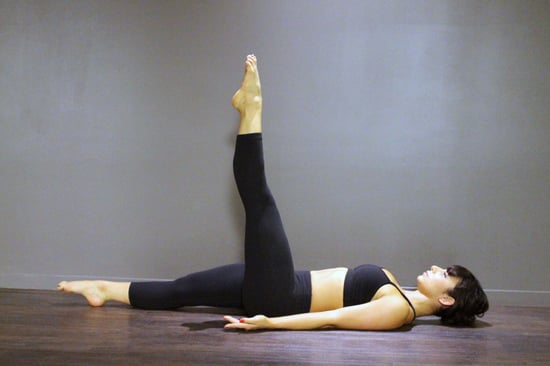 This is a wonderful exercise to mobilise the hip joint, while using the core to keep the body still. If you're looking for a way to tone your mid-section and increase flexibility, these tips from Kaya Health Clubs' Gaynor Carter, make for a great entry point. Right this way. . .
Commence laying on the floor with one leg extended up to the ceiling at 90 degrees, the other leg is flat on the floor. (Or, it can be in a bent position with foot flat on the floor.)
Imagine you are drawing a circle on the ceiling with your big toe — the movement comes from your thigh bone, rolling around in your hip socket.
Repeat five anti-clockwise, and five clockwise. Repeat on the other leg.
Make sure you hold the body still, and isolate the movement into the hip socket. The size of the circle is dependant on you holding your body still.