How to Tone Your Hamstrings and Bum
Pulse Your Way to a Tighter Bum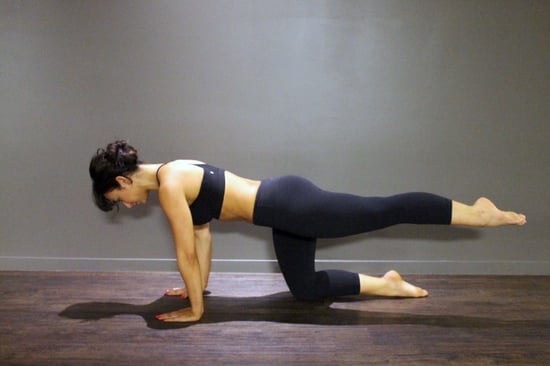 Over the past eight weeks, Kaya Health Clubs' Pilates director, Gaynor Carter, has taken us from top to toe with toning, strengthening and firming exercises you can do in the comfort of your own home. Today, she finishes off her series with the bum and hamstrings. A common problem area for a lot of women, Gaynor says glut pulses are key to lifting and toning your toosh. To see how it's done, keep reading.
Commence four point kneeling, abdominals supporting your spine in neutral. Extend your leg out behind you at hip height.
Bend the leg and flex your foot, as though the ceiling has come down onto the sole of your foot.
Pulse the sole of the foot up to the ceiling, maintaining the position of the spine.
Feel the glut switch on as you open the front of your hip and thigh.
Repeat for 20 pulses and then feel the burn on the other side!
See Gaynor's entire Pilates body workout series for POPSUGAR Health & Fitness Australia.