Information on The Aussie Body Diet in Seven Days
Will You Try the Aussie Body Diet in Seven Days? We Did!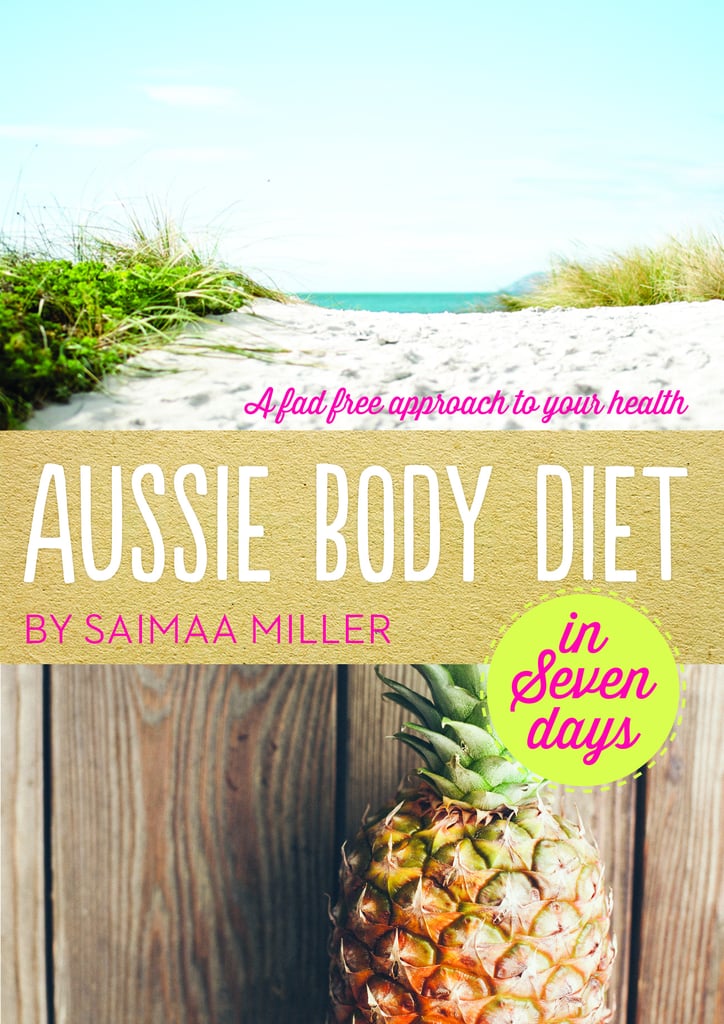 Love a good diet, detox or a promise to feel healthier and look better in just seven days? If the answer is yes and you're still with us, you need to know about Saimaa Miller's Aussie Body Diet in Seven Days ($19.50). It's probably one of the easiest reads and even easier diets to follow that we've had the pleasure of trying in a while. There's no fads with this one, just good food and good practises that involves eliminating the bad and stocking up with the good. As Saimaa so accurately describes, it's your one-stop emergency tool. A simple, holistic plan for when you need to get looking and feeling your smokin' hot best — quick smart. So let's break it down. Before you even think about what you'll be popping in your shopping basket for the week ahead, you first need to write down three goals you'd like to achieve in seven days. Got it? OK, good. Now here's what you have to give up:
Processed sugars
Alcohol
Dairy
Gluten containing grains
Yeast and mould
And, whingeing
It doesn't sound too bad, does it? But for all you coffee drinkers wondering how on earth you're going to part with your morning coffee, don't worry. You've been given permission to have one cup a day, but no dairy-milk or sugar of course. Now let's take a look at all the healthy foods responsible for making you feel brighter and lighter in just one week. You'll be eating more fruits and veggies, gluten-free grains, protein, healthy condiments and oils, herbs and to tackle that sweet tooth you can dabble in some of the healthy sweetener alternatives like coconut sugar syrup, raw honey or agave. And it doesn't stop there. In order to figure out just how great you'll be feeling after the seven days, you're asked to fill out a quick head-to-toe health checklist which will give you a score. By the end of the week your total score hopefully will be lower. You'll also find lots of meal options, yummy recipes, tips and tricks, and inspiring words and motivation from some of our favourite foodies, celebrities and fit people (Lara Bingle, that's you!).
We think you'll feel so great after the seven days that you might even want to do it for another week, we sure did.