Interview With The Biggest Loser Contestant Cameron
Cam Talks Diet, Cravings & The Hardest Part of the Competition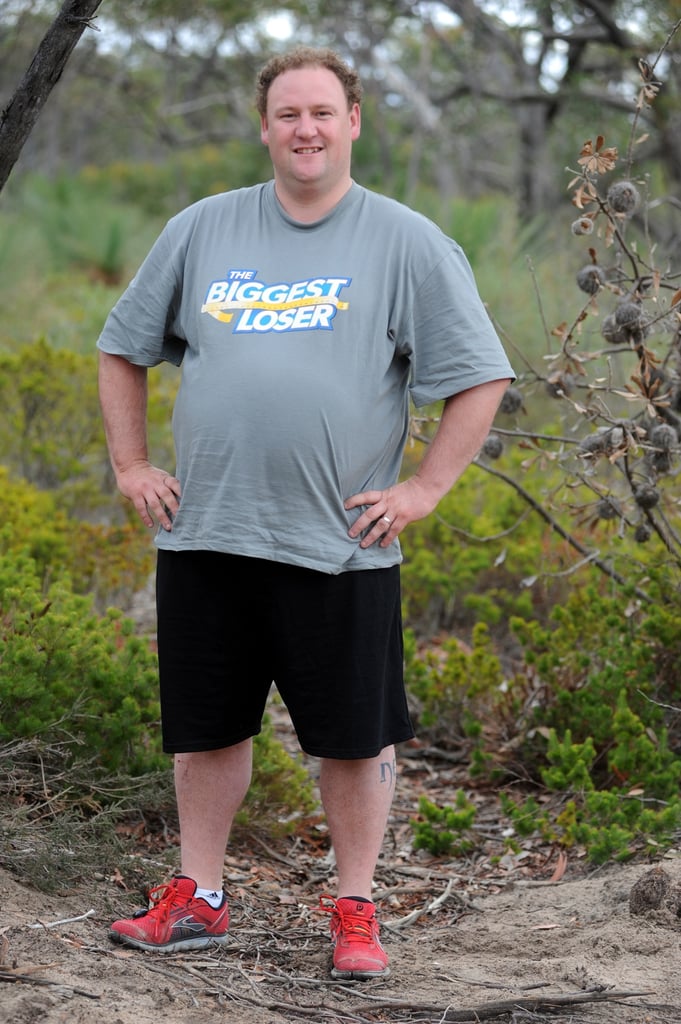 Cameron, the 34-year-old supermarket store manager from Ararat went into the house weighing 146.4kg, with the mission to become a healthier version of himself. After losing 15kg — the most weight The Biggest Loser has ever seen in the first week — and over 10 percent of his total body weight, Cam went on to lose another 8.5kg in the second week weighing in at 122.9kg. What Cam didn't know was that he'd been suffering from an underlying heart condition for quite some time and was deemed unsafe to carry on training. Since saying goodbye to him in last night's episode we caught up to chat about his diet, cravings and what he's been doing now he's back to reality. 
POPSUGAR Australia: What was the hardest part of the competition?
Cameron: The hardest part of competition was knowing how bad I needed to change and also finding out I had a heart condition, my family didn't know about it till now.
PS: What would you say was your biggest motivator during the show?
C: The biggest motivation was my family. They needed me to be the role model and show them anything is possible. 
PS: What have you been doing since you left the competition? 
C: Since leaving the competition I have sourced myself a personal trainer and have taken all my long service and annual leave to focus on losing the weight to get fit. My diet has also changed a great deal — it consists of salads, meat, fruit, nuts and yoghurt. 
PS: What is your weight loss goal and how do you hope to achieve it?
C: With a heart condition (and medication to assist with my heart rate) I just want to get to a weight I can maintain. 

PS: Was there support systems in place for when you left the competition?
C: I had some great support from people from the show, but was instructed that I couldn't get a gym membership or personal trainer due to my heart condition, which I fully understand. I've also had regular contact with Shannan (my trainer in the house) to make sure that I'm looking after myself, but this is something I need to do myself.

PS: What was a typical day on a plate for you in the house?
C: For almost the first time in my life I ate breakfast, which was usually WeetBix or porridge. I would also have a snack and then lunch was a sandwich or wrap with some fruit. An afternoon snack was yoghurt and dinner was steak or chicken with salad or veg.
PS: Was there anything you were really craving when you came out? 
C: The only thing I craved when I got out was to get back into the house. I told my family if I went on this show I would win but now I can't, so I just need to do what I can to make them proud.

PS: What would be the number one tip you'd give to families who might be struggling with weight problems? 
C: For any family struggling, just look at where I was. You only get one shot at life so you need to make the changes. Start small with your diet and add some exercise.