James Duigan Apple, Pear and Rosemary Pancake Recipe
Dish to Impress: Apple, Pear and Rosemary Pancakes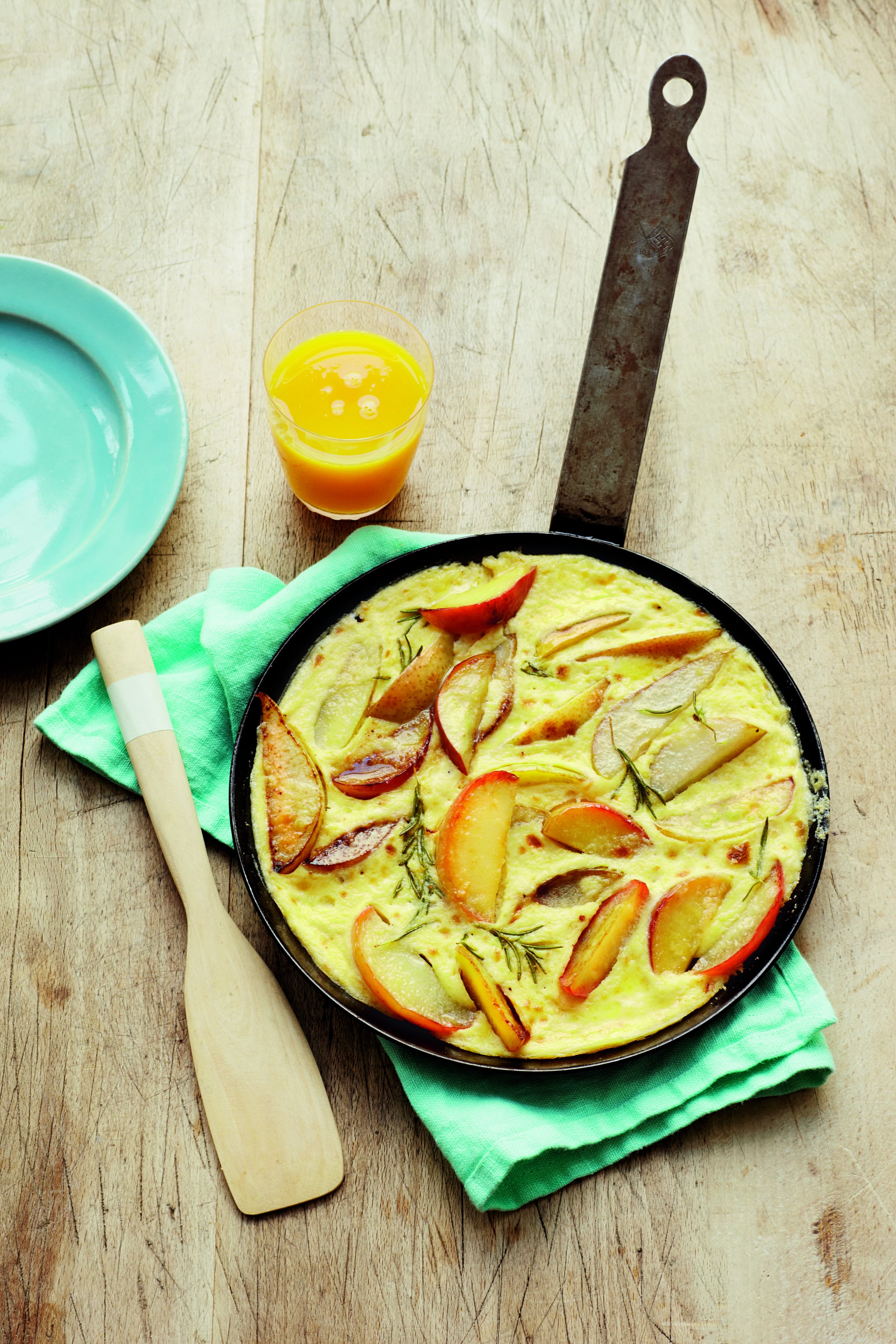 Apple, pear and rosemary — together! — might seem like a strange combination. But if James Duigan — trainer to Elle MacPherson and Rosie Huntington-Whiteley, and creator of the Clean and Lean philosophy and Bodyism — has anything to do with this recipe (and he does!) you can guarantee it's going to be spot on. Perfect for a healthy brunch or afternoon snack, it's about time this clean dish becomes your go-to.
Keep reading for the recipe.
Apple, Pear and Rosemary Pancakes
James Duigan
Ingredients
1 apple, peeled, cored and cut into 8 segments
1 pear, peeled, cored and cut into 8 segments
2 free-range eggs, lightly beaten
200ml almond milk or full fat milk
200ml cream or coconut milk
1 tablespoon coconut flour
55g butter
1 rosemary sprig, leaves separated and chopped
Sea salt and freshly ground black pepper
Directions
Put the apple and pear segments into a small bowl with a tiny pinch of salt and mix.
In another bowl, mix your eggs, milk, cream and coconut flour. Season and whisk lightly.
Melt the butter in a non-stick frying pan over a medium heat and fry the apples and pears lightly with the rosemary leaves.
Once the fruit is beginning to turn golden, pour in the batter and swirl it around so that it spreads out evenly, covering all the fruit. Cook for about two minutes, or until the edge of the pancake is starting to brown and pull away from the edges of the pan. Flip the pancake and continue to cook for about two minutes, until the bottom is lightly brown and cooked through.
Information
Category

Breakfast/Brunch

Yield

4