Jennifer Hawkins's Exercise and Diet
Jennifer Hawkins Reveals Her Pre-Runway Exercise Routine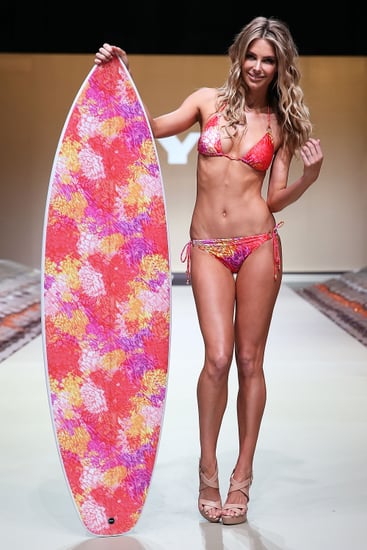 While she's always had a strong and toned body, Jennifer Hawkins looked extra lean on the Myer catwalk last week. The Australia's Next Top Model host, designer and businesswoman told The Daily Telegraph she credits a six-day weekly training schedule and raw fish to helping her achieve such a taut body. Read the highlights from the interview, below:
"[Exercise] is like a moving meditation. I work out most days. It depends on my schedule. If I can, I will exercise six days a week."
"On average I do cardio five times a week, either walking or running, and I love Pilates so I do that twice a week, too. Pilates is great because I can target the areas of my body that I want to work on."
"I use the cadillac, that's a special piece of Pilates equipment, also known as a trapeze table — plus another machine called a reformer, and I do mat work."