Jess Sepel Talks About Her Battle With Orthorexia
What I Want You to Learn From My Battle With Disordered Eating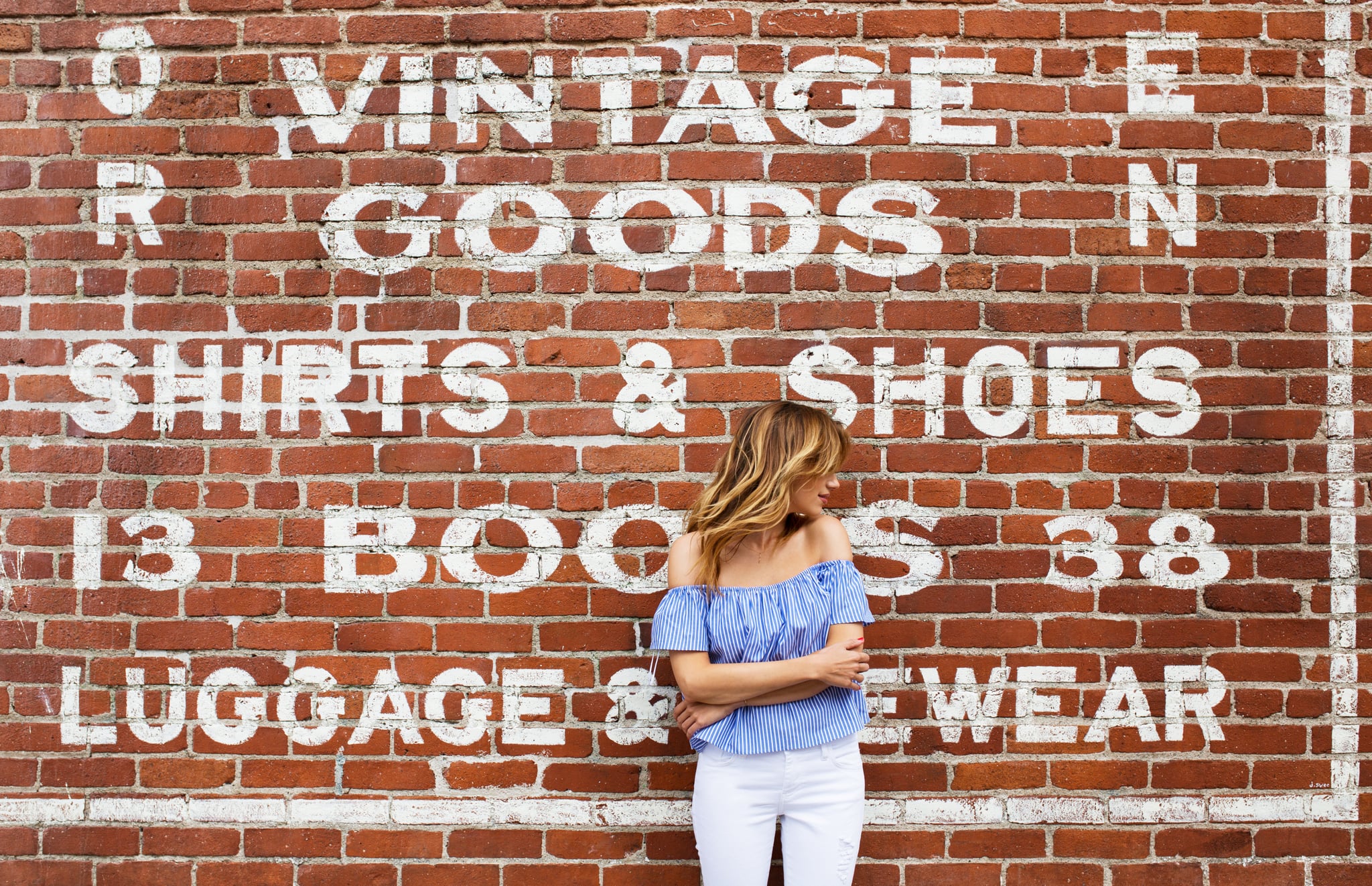 Do you view food as the enemy? Is it on your mind all the time? Do you feel anxious and guilty after eating? Do you refuse to eat anything "bad"? If so, you've developed a complicated relationship with food and you may have disordered eating to some degree.
When taken to the extreme, this is called orthorexia, and it's far too common for my liking. It's heartbreaking.
Orthorexia is an obsessive way of eating that involves only eating foods that one considers healthy. It's a medical condition in which the sufferer avoids specific foods they believe are harmful.
Yes, we're becoming more health-conscious, and that's great. I'm a proud nutritionist, after all! But some people are taking it to the extreme.
I used to be one of them. It's easy to fall into the trap of being obsessive with food, being too careful, and literally being scared to eat unhealthy food. I know the signs and my passion is to protect young people from being victims of this cycle. Why? Because it adds huge physical and emotional stress to the body and mind.
Food is fuel and nourishment — that's all. It's not the driver of our thoughts. This is why I encourage balance with food — indulge occasionally. Perfect eating is not the goal; it doesn't exist. Flexible eating is the aim. Life is too short to let your weight and food issues take over.
For too many years I felt I needed to be thin — very thin — in order to feel accepted. Because of my obsession with "skinny" I turned to diets to help control my weight and sadly this resulted in me having a very toxic relationship with my body. I strived for perfection and in turn I started hating on my body. But something had to change.
Here is what I did to begin healing and I encourage you to do the same:
Deal with your pain. See a therapist. I'm saying this with kindness and empathy, you need to sit with your pain. Don't run from it. It's OK to feel sad, lonely, angry and down — cry even. Crying is so important. That's why seeing a therapist is a very good first step.
Stop punishing yourself. You need to fall back in love with yourself to do this. Self-punishment is a result of hating on yourself. Fall back in love with yourself by reconnecting to yourself.
Deal with anxiety. Anxiety worsens your relationship with food and your body. Anxiety can be debilitating, but understanding that this is what's contributing to your unhelpful eating patterns is important.
Accept your body as it is now. Constantly trying to change your body creates unnecessary stress to your life and body. If you need a target, make it realistic and achievable.
Think carefully about your definition of beautiful. For me it used to be skinny. And honestly after years of healing myself, I have this amazing new idea of what beautiful truly looks like. For me it's waking up healthy with good energy, feeling content and comfortable in my clothes and confident within myself. Looking back, when I was at my skinniest I was gaunt, tired, pale and so sad. My hair was falling out and my zest for life had disappeared – not so beautiful. What Hollywood deems beautiful is not true. You are too precious to compare yourself to that.
Let go of the mentality that food is either "good" or "bad". Commit to wholefoods and remember indulgence is a part of balance. Be kind to yourself. See food as a good thing that gives your body energy to enjoy life. Give yourself permission to enjoy all foods in moderation.
Rest more. Resting more calms anxiety and helps you to reconnect to your body. This restores your body.
Free yourself from the judgements of others. Every time you focus on what someone else thinks of you catch that thought. And then use that same amount of energy to come within and practice self-care. Give yourself a compliment or write down five things you appreciate about yourself. A negative comment or judgement is usually coming from their own insecurities.
Comfort your inner child. Picture yourself age 3. That darling, kind, innocent face who never stopped smiling, giggling and playing. Would you tell her she is ugly, fat, unloved and unworthy? You are still that person. Every time I find myself saying nasty things to myself I think of little Jess and how much she doesn't deserve that. I'm still that Jess. You are too precious for anything but kind words.
Accept that healing your broken relationship with food takes time. It just does. It can take years. It has taken me years and I am still in therapy for it. Be OK with that. It's a journey. Stop beating yourself up about the time it takes. Just focus on the healing journey and look ahead as much as you can. Often disordered eating stays with you for life. I just manage my struggle. I have the tools in my box to deal with the negative thought and bad moments and I'm OK with that.
For more tips on how to heal an obsessive relationship with food, check out The Program by JSHealth.
Image Source: POPSUGAR Photography / Sheila Gim