Jessica From My Kitchen Rules 2016 Healthy Diet and Exercise
Jessica From My Kitchen Rules Reveals Her Healthy Day on a Plate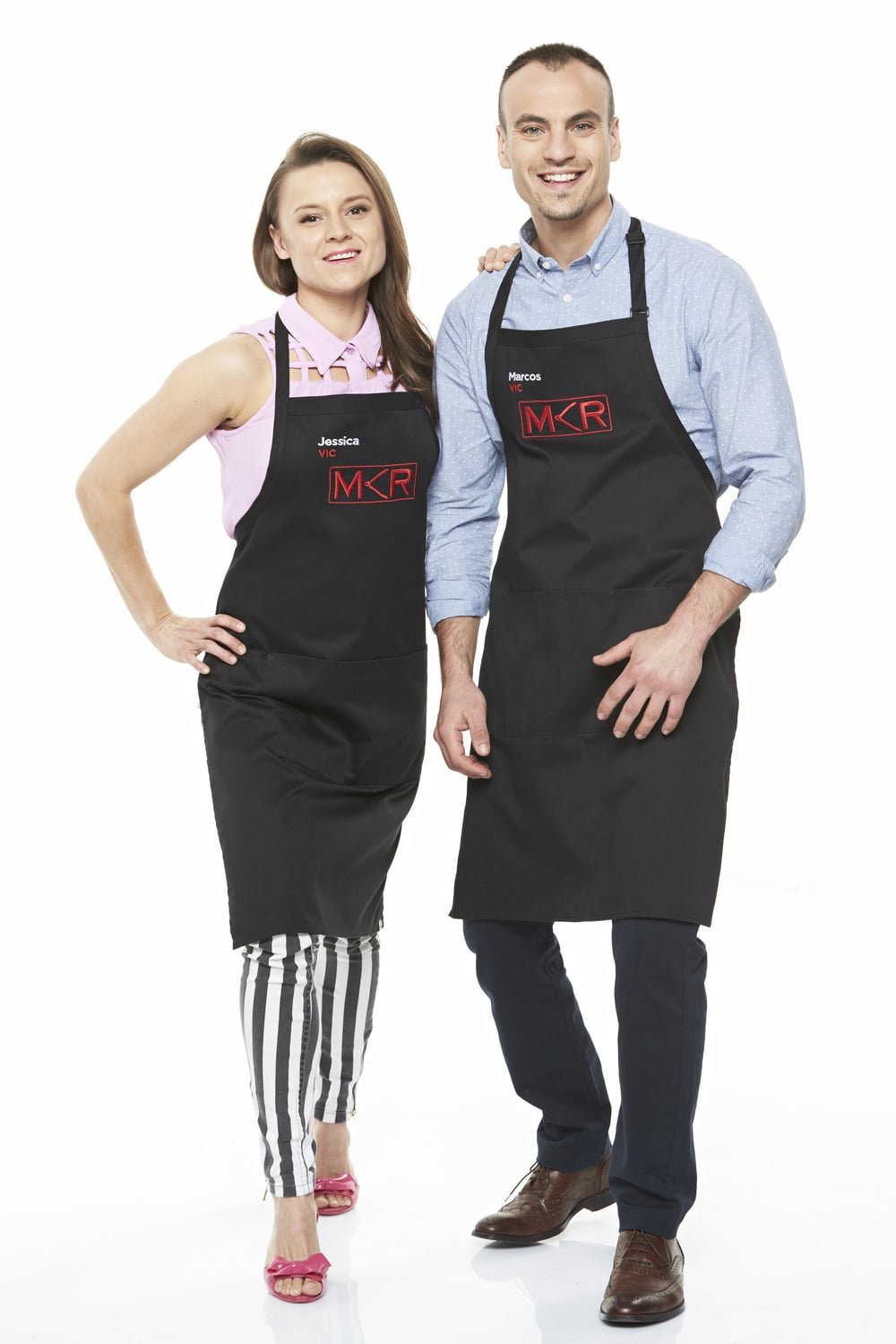 It's no secret to My Kitchen Rules viewers that Jessica likes her food healthy — she made it pretty clear during her run on the show, which came to an end on Sunday night when she and her teammate Marcos were eliminated from the competition.
Jessica and Marcos, who are childhood friends, served an entirely vegetarian menu that was big on nutrition (well, kind of) but lacked seasoning, which was the main reason they were marked down by the judges and their fellow competitors.
So what would an ideal, healthy day on a plate look like for the 30 year old from Victoria? We asked Jessica to break it down.
Breakfast
"In the morning, I wake up, I'll have a glass of water with a tiny splash of skinny milk. I make my own gluten-free granola — sometimes I have almonds, coconut. If I'm feeling a little bit naughty I'll throw 10 golden raisins in there as a little treat sometimes, maybe once or twice a week."
Lunch
"For lunch I usually eat 80 grams of poached chicken, and broccoli and carrots — everything's just steamed with a little bit of lemon juice."
Dinner
"For dinner, I will avoid most heavy things, obviously. I'll have protein, whether it's raw tuna, or some kind of sashimi. Salad, mainly! I love a Vietnamese salad with really fresh flavours like lime, a little bit of white wine vinegar. I always have a salad for dinner whether it's beef or something lean like turkey breast, or chicken. Grilled fish is always a winner. So it's salad and protein."
Dessert
"If I were to treat myself to a dessert . . . I love fruit salad. Fruit salad at night is not an ideal thing, because even though it's natural sugar — it's fructose — it's still sugar. I might have some rockmelon — I really love rockmelon, maybe one or two slices with a big of yoghurt. I think that would be a treat at night! It's crazy, isn't it! 'Oh, you're going to eat fruit at night, you're so naughty, Jess.'"
As For Her Workouts . . .
"I do a lot of cardio and a lot of core. So high-intensity interval training, whether it's on the cross-trainer, or a run/walk. I think at least half an hour of my time at the gym is on core. If you have a strong core it supports your spine, and I was a gymnast for a very long time, so I know how important it is to have a strong core, and I have a few back problems as well. When my core is strong, they're [my back problems] aren't even present. I think being confident and having a strong core will hold you up, and keep you going no matter what."
Image Source: Channel Seven