Kale Facts
4 Things I Didn't Know About Kale and Now My Mind Is Blown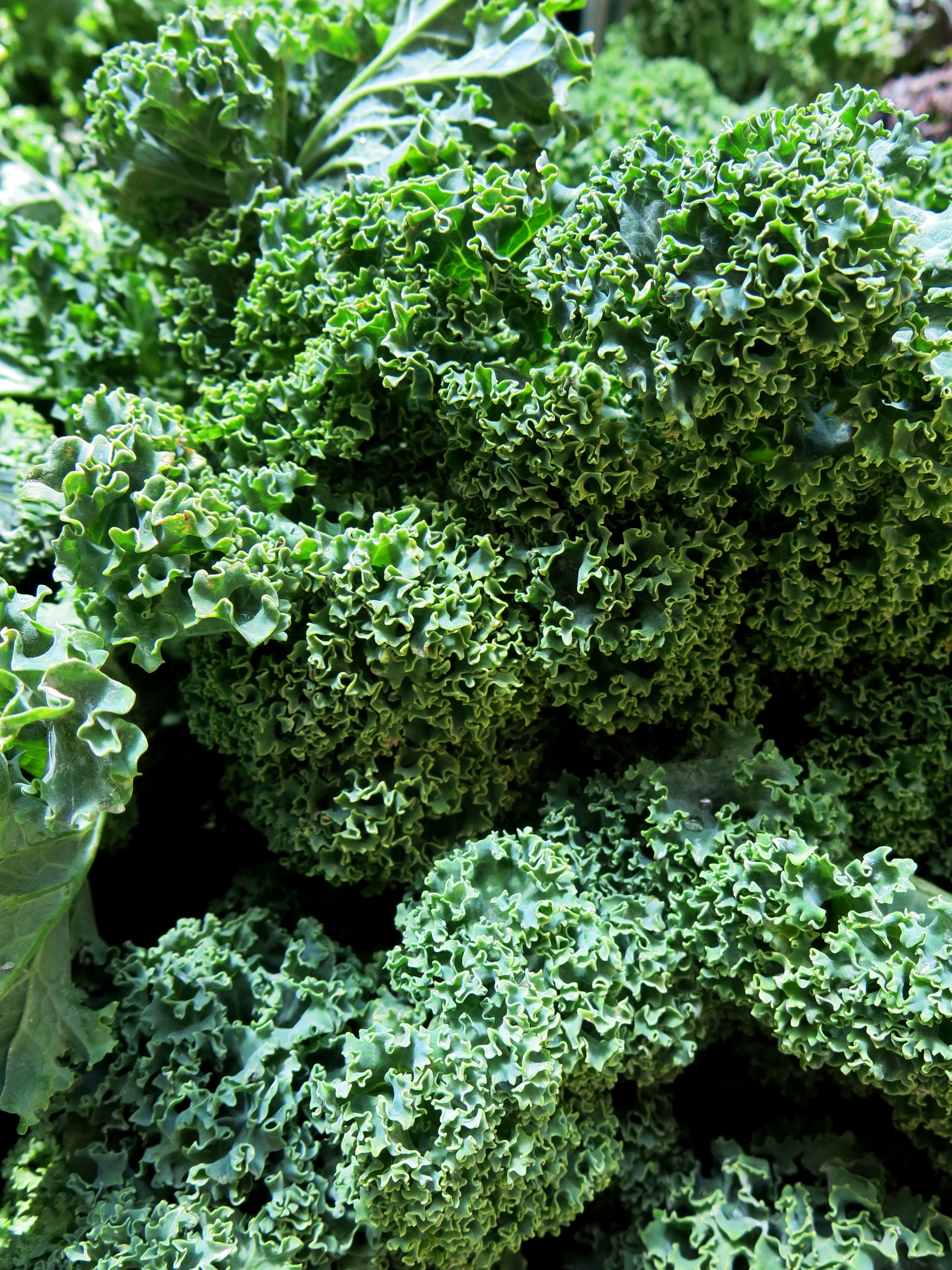 I eat kale daily. Whether I'm having it sautéed for breakfast or in my lunchtime salad, kale is my boo. I don't know what it is about the weird texture and the bitter taste but despite these cons I'm obsessed. Recently, when no one would listen to me talk about my epic kale salad (I make them daily, they're a thing of wonder) I (like all people with crushes) went on an intense Google stalk (lol) and uncovered some things that blew my little kale-loving mind.
It Enjoys a Rub
Not even kidding. You can change the texture and taste of your curly kale leaves just but giving it a 5-minute massage. The crunchy texture will become smoother and the taste sweeter — just like magic! Washing your kale after its rub down and after cutting it into pieces, will also help to wash away the bitter taste, without losing any of the nutritional benefits that come with king kale. Fact!
It Looks Out For Your Bones
How kind! In just 28 grams (or one loosely packed cup) of kale you're gifted a generous amount of vitamin K, which is required for healthy bones. You're also in for plenty of calcium. Just one serving of kale contains more absorbable calcium than a small carton of milk.
Kale is Chill About Hanging in Your Freezer
Still not sold on the taste and texture of kale — c'mon, love it already! — well, there's another way to can make it sweeter and the texture silkier and I had no clue. Just freeze it, kale loves a good frosting. After a few days in the freezer thaw it out and voilà you have yourself some sweet, sweet kale.
Kale Isn't Only Curly
Just because my local Woolies only stocks curly kale doesn't mean that's all the variety kale has to offer. There are so many types of kale it's almost impossible to keep track.
The most popular varieties are:
Premier kale — leaves are wider.
Dinosaur kale (What. A. Name!) — this is not as curly as curly kale but still great.
Kamome red Kale — you're not gonna be eating this one, but it's cabbage-like appearance makes it the perfect flower.
Redbor kale — just like curly kale but purple in colour.
Siberian kale — loves the cold. Of course it does!
Red Russian kale — has green leaves and purple stems.
Walking stick kale — it's an unusual variety so not something you'll find at your local supermarket. Get this — the stems grow so tall they can be used as walking sticks, amazing huh?
Image Source: POPSUGAR Photography / Jae Payne