Kayla Itsines, Sjana Earp, Kelsey Wells Shoot and Interview
The New Dream Team: Kayla Itsines, Sjana Earp and Kelsey Wells
Combine the influence Kayla Itsines, Sjana Earp and Kelsey Wells have across all the social channels — Instagram, Facebook and Twitter — and you're looking at a number equalling the entire population of Australia! That's close to 24 million people around the world who follow their fresh and super-friendly brand of fitness.
Download SWEAT if you haven't already (the brainchild of fitness entrepreneur Tobi Pearce) and that's where you'll find "The Dream Team". The app, which features Kayla's BBG and BBG Stronger programs alongside Sjana's BAM (Body and Mind) yoga programs and Kelsey Wells' SELF post-pregnancy programs, has already made headlines worldwide for creating a space dedicated to inspiring, helping and training women on their very personal fitness journey — something CEO (and Kayla's partner) Tobi is very passionate about.
Since its inception, the app's success is something that equally surprises Kayla, Sjana and Kelsey, which in turn surprises me. With their social media influence alone, surely they would have expected the success, right?
Instead, the trio remains extremely humble. Spend time with them, chat to them a bunch on the phone, or work with them on a photo shoot (like we did when we were finally able to get them all to Sydney) and you'll notice there's no amount of adoration that could ever change this. Even fitness phenom Kayla admits prior to the launch of SWEAT they were all nervous.
"We all were! We were all freaking out," says Kayla . . . even though she has been in this position before with the release of her first BBG program back in 2013. This time around it was a mix of nerves and excitement for Kayla. "The girls were really nervous, I think I was more excited with less nerves. I don't really get excited about most things but I was super excited about the SWEAT announcement."
If you asked US native Kelsey Wells if she ever thought she'd be a SWEAT trainer a few years ago she would have scoffed "absolutely not!" Her passion for fitness began unconventionally after the birth of her baby boy, Anderson, when she started Kayla's BBG program. Now to be a part of the fitness revolution that sees her sit alongside Kayla and Sjana sharing workouts with women all over the world via the SWEAT app is little more than a dream come true. "To be able to wake up and really be doing it every day, to help other women love and empower themselves through fitness, it's exactly what I want to be doing," says Kelsey. "I feel grateful."
Kelsey vividly remembers the moment Tobi presented her with the opportunity to be a SWEAT trainer. "I started crying. I was very emotional. I was just overjoyed, honestly," says Kelsey. "For him to pitch this idea to me and say, 'Hey, this is what we're thinking. And I want you to be a part of it.' It was the perfect timing. To be able to do that and do what I was working towards with people that have the same mission as me, it was just perfect. I just felt grateful and happy."
Novocastrian Sjana is not shy to say she was a long-time fan of Kayla, so when she was approached by Tobi to join SWEAT as a trainer she couldn't contain her excitement — if you've ever met Sjana, you'll understand when I say her happiness is infectious. Being around her makes everything better (especially when you're on a morning shoot in a gym with an extremely tight deadline) and her excitement to be working alongside Kayla and Kelsey is written all over her adorable face. "I'm so excited to be working with them. I love everything about them. I feel like our missions and our goals align perfectly and so joining up makes something unique, even bigger. It's like the best thing that ever could happen," says Sjana. "You've got to pinch yourself sometimes."
Each credit their wild success to their loyal communities. And there's no one more appreciative of her community than Kayla. "The community is what makes me the proudest. Because it's so rare to find in a workspace, in life, in general, women that are wanting other women to do well. And this is a community of not 10 women, of so many women wanting to watch other women do well. Wanting to inspire them, wanting to motivate them and it all comes with being inspired and being motivated by other women," says Kayla. "It's so rare to have someone just say, 'Congratulations, you are awesome.'" If you're privy to the chat amongst the BBG community, and now the SWEAT community, it's that kind of motivation and encouragement you witness all the time.
But the apple doesn't fall far from the tree — if Kayla, Sjana and Kelsey are the trees and the apples are their loyal followers. Motivation is what each of them are in the business of and you'll be hard-pressed to find three women more successful at it than this bunch. Even when the topic of body confidence comes up the girls want nothing more than to encourage women, whether they're followers or not, to love their bodies no matter the shape or size.
"Focus on yourself and how you feel on the inside," encourages Kayla. "Because at the end of the day, if you don't feel good on the inside how much you train doesn't really matter . . ."

For Sjana, it's all about nixing the comparisons. "I'd say, to start with, don't compare yourself to others. It's not about how you look, it's about how you feel, and whether you feel strong, empowered and capable," she says. "Knowing your own body really well and getting back in touch with your body can be a really special experience." But it doesn't stop there for Sjana, who openly admits to having her own struggles with depression when she was younger. "Don't take yourself too seriously. Don't take anything so seriously. Again, it's more about how you feel rather than what kind of physical benefits you're getting, although those will come along obviously. Save that energy and invest it in things that you love and that will, in return, also give you more motivation and purpose because it will make you feel good about the things that you're doing. And it won't be about exercising to look a certain way. Do something good for yourself, to nourish your body and respect it."
Ask Kelsey and her advice is to prioritise you! And to care for your body like you would a child — really. "I know it can sound a little bit cheesy, but it's honestly so important to love yourself and to make yourself a priority. Taking the time to take care of yourself and your health is not selfish. As women, we should all come at exercising and healthy eating from a place of wanting to take care of your body," Kelsey says. "Appreciate your body, and love your body, and know that you're going to get so much further than if you're coming at it from a place of negativity towards yourself and not being happy with yourself."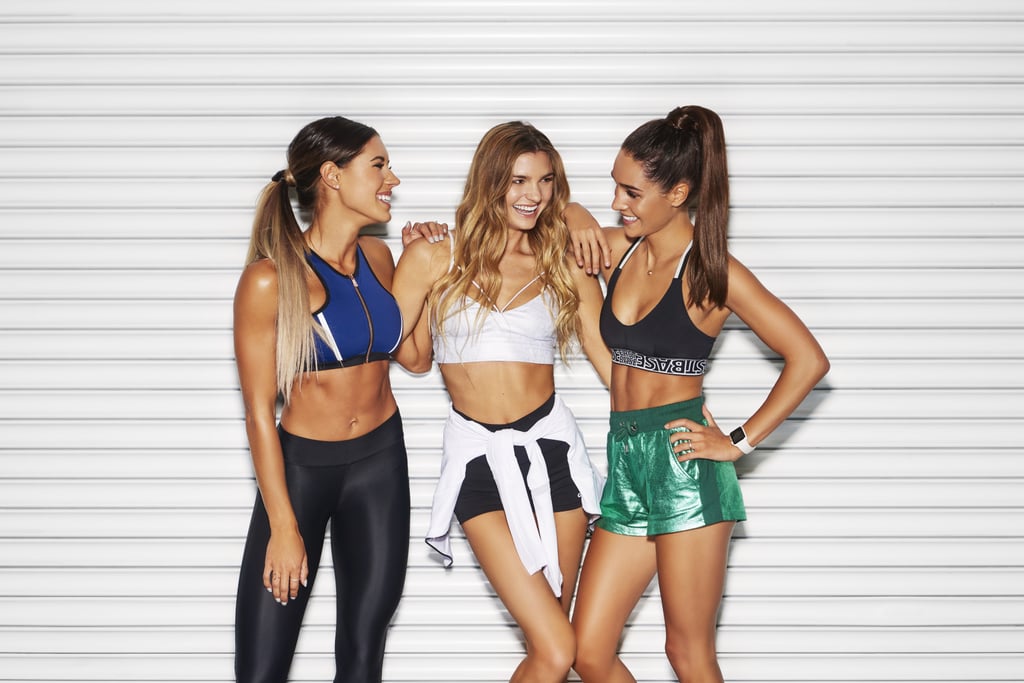 With a following the size of a mid-sized country and a platform to inspire women globally with their programs, what makes these three strong women proudest isn't what you'd expect — it's definitely not the fame or something equally as superficial.
"The thing I'm most proud of today would be my post-pregnancy program," Kelsey says. "I feel so much joy that I was able to help give women something that there was such a need for. I feel there's such a need in the market for a safe place for women who have given birth to come and start building their strength, and learn how to heal themselves and continue on."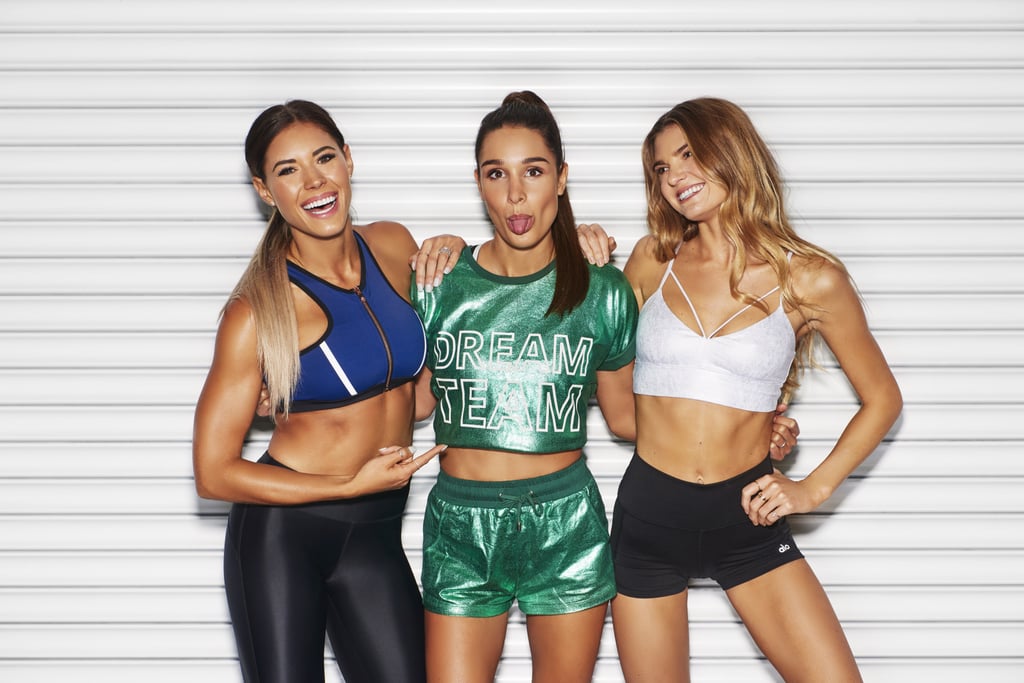 For Sjana, it's all about coming full circle and using that to help others.
"Coming through I suppose a full circle in terms of my own journey, with yoga and in life, and now, being able to use that and to help so many other people is definitely what makes me most proud," says Sjana. "It feels like a big achievement to know that I'm capable of having some kind of impact, whether it's on one person or a million, it doesn't matter. Even if one person is able to feel something and to benefit themselves and their life than that's all that really matters."
Finally, and in true Kayla Itsines form (it's why we've always liked her, TBH) what gives her the most gratification is how global her mission to help women help themselves become stronger, fitter and happier has become. She's not doing it for the praise. "My clients will often say, 'Thank you so much for what you did!' and I'm like, 'No you did that yourself!' I'm just there to help out. I'll give you a helping hand but the girls are all putting in 100 per cent and they should be rewarded for it. That's why I like showcasing them on my page," says Kayla.
"I guess we're all individually amazed that we have created our own little communities and being able to join them together, it's just an incredible thing," Kayla says. "I do feel really blessed and I'm really happy every day. Because it's almost like mission accomplished. I want to connect all women from different countries together and I will continue to do so until we've connected them all. For me, that's the best."