Kayla Itsines Stir-Fry Recipe
Queen Kayla Is Back With a Dinner Recipe to Die For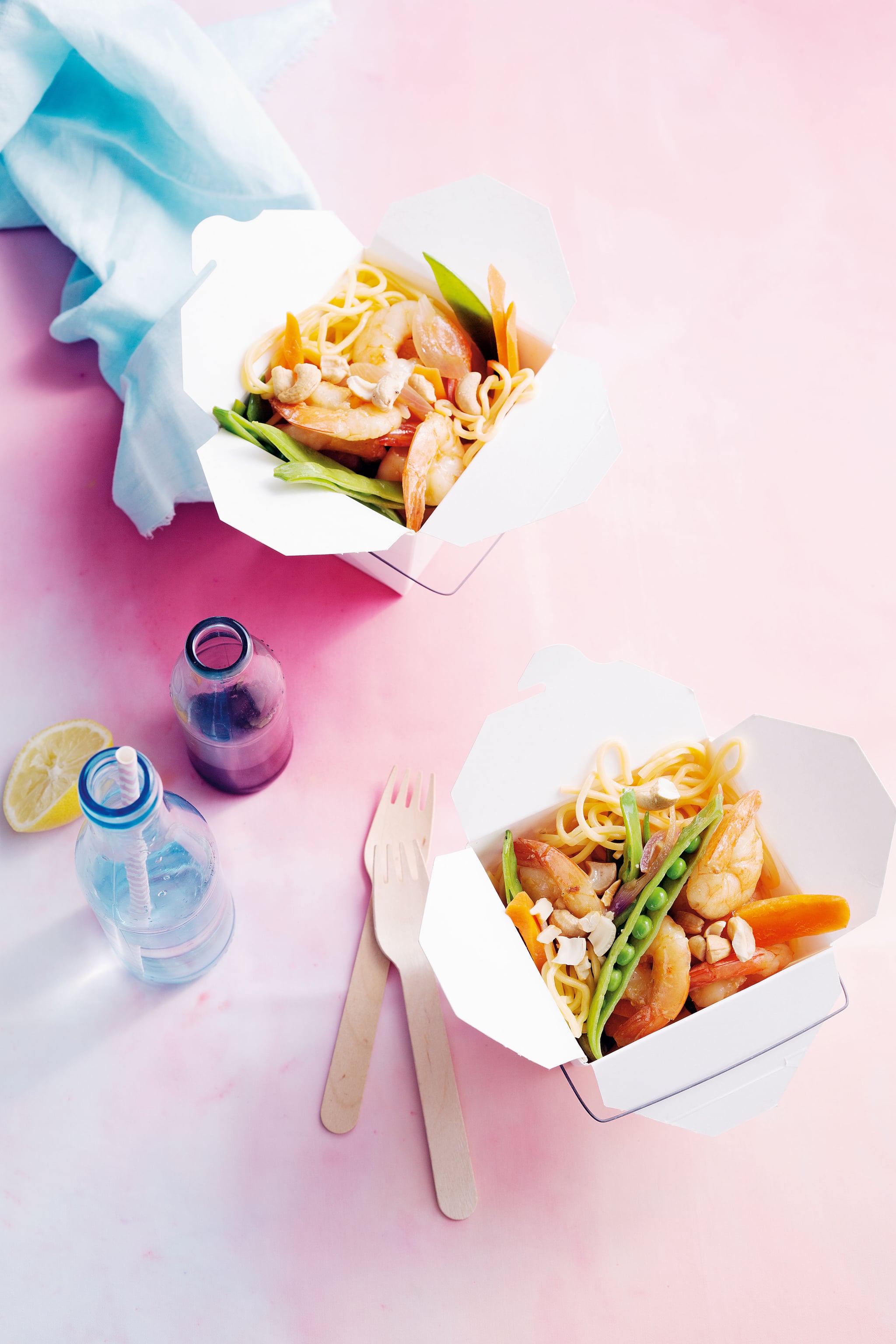 Let's be real, there's not much Kayla Itsines can't do. In the space of a month, she's easily (mind you) broken five Guinness World Records and released her very own book, The Bikini Body 28-Day Healthy Eating and Lifestyle Guide. It's her kind and clever approach to healthy living that has seen her take over the fitness world, encouraging women from every corner of the globe to be their best self.
But back to her book (in stores now!) . . .
We can't seem to get enough of her recipes. Page after page of delicious meals have us wanting to cook (and eat) everything, immediately! But one recipe we simply can't ignore is her prawn stir-fry. It takes 10 minutes to prep, 10 minutes to make and about zero minutes to devour — it's that amazing. Keep reading for an exclusive look at how to make Kayla's signature prawn stir-fry for your very self.
All hail queen Kayla!
Prawn Stir-Fry
The Bikini Body 28-Day Healthy Eating and Lifestyle Guide by Kayla Itsines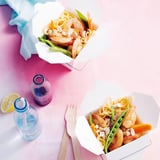 Ingredients
200g hokkien noodles
3 teaspoons sesame oil
20 medium raw king prawns, peeled and deveined, tails intact
½ small red onion, thinly sliced
½ medium green capsicum, seeds removed and thinly sliced
1 medium carrot, thinly sliced
120g snow peas, trimmed and halved
20g unsalted cashew nuts, roughly chopped
200mL salt-reduced vegetable stock
1 teaspoon honey
2cm fresh ginger, peeled and finely chopped
Lemon juice, to taste
½ teaspoon salt-reduced tamari or soy sauce
Directions
Place the noodles in a heatproof bowl and cover with boiling water. Leave for 10 minutes, then loosen the noodles with a fork.
Drain and refresh under cool running water. Drain well and set aside.
Meanwhile, to make the sauce, whisk the stock, honey, ginger, lemon juice and tamari or soy sauce together in a small bowl.
Heat a wok over high heat until hot.
Add half of the oil and carefully swirl it around to coat the sides of the wok. Heat until very hot.
Add the prawns and stir-fry for 2–3 minutes or until they change colour. Transfer to a plate and set aside to rest.
Heat the remaining oil in the wok over high heat. Add the onion, capsicum and carrot and stir-fry for 3–4 minutes until tender-crisp. Add the snow peas and stir-fry for 1 minute.
Pour in the sauce and toss gently to coat.
Add the prawns and cook for 1–2 minutes or until the prawns are just cooked through. Add the noodles and toss gently to combine.
To serve, place the stir-fry in two serving bowls and sprinkle over the cashews.
Information
Category

Main Dishes