Kayla Itsines and Tobi Pearce New Sweat App
Kayla's Latest Announcement Is About to Change Things For the BBG Community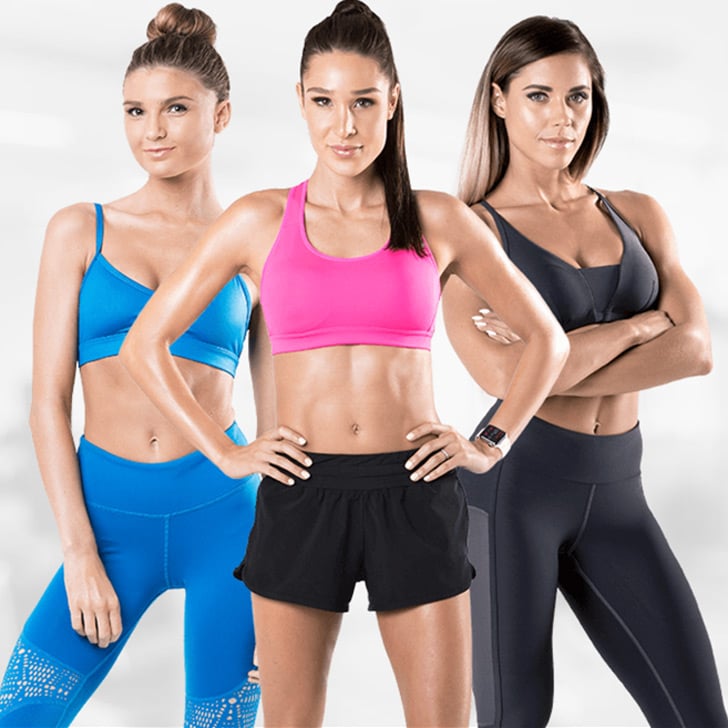 Fans of Kayla Itsines' Bikini Body Guide program are in for a treat following two highly anticipated announcements from the fitness queen herself and her partner, CEO and founder of SWEAT, Tobi Pearce. Firstly, Kayla took to her Instagram this morning to announce that she's releasing a brand new workout program (how exciting!), called BBG Stronger. The new program incorporates both gym-based equipment and free weights. "I know a lot of BBG girls have been wanting this for a very long time, so HERE IT IS!! From week one onwards I will take you on a journey where I slowly introduce you to gym equipment, allowing you to take your strength to another level," Kayla announced on Instagram.
But that's not the only surprise. SWEAT CEO and founder, Tobi, also had a major announcement of his own.
Joining forces with Kayla on the SWEAT app, as of today, are two huge influencers in the fitstagram space. Introducing fit mum Kelsey Wells and yogi Sjana Earp — amazing, huh? The announcement came straight from Tobi's Instagram and as he continues on his "goal to educate and empower women to live their healthiest life," we have a feeling this new app platform will revolutionise the way we work out with apps.
The SWEAT app features post-pregnancy workouts from Kelsey, high intensity plyometric and resistance workouts from Kayla, along with yoga programs from Sjana. All together these workouts offer ultimate fitness flexibility and with 750 plus exercises and 400 plus recipes there really is no better way to get on the right health and fitness track. If you haven't already, download Sweat today!