Khloé Kardashian's Chocolate Orange Protein Pancake Recipe
You Won't Believe Khloé Kardashian's Go-To Recipe For a Sweet Fix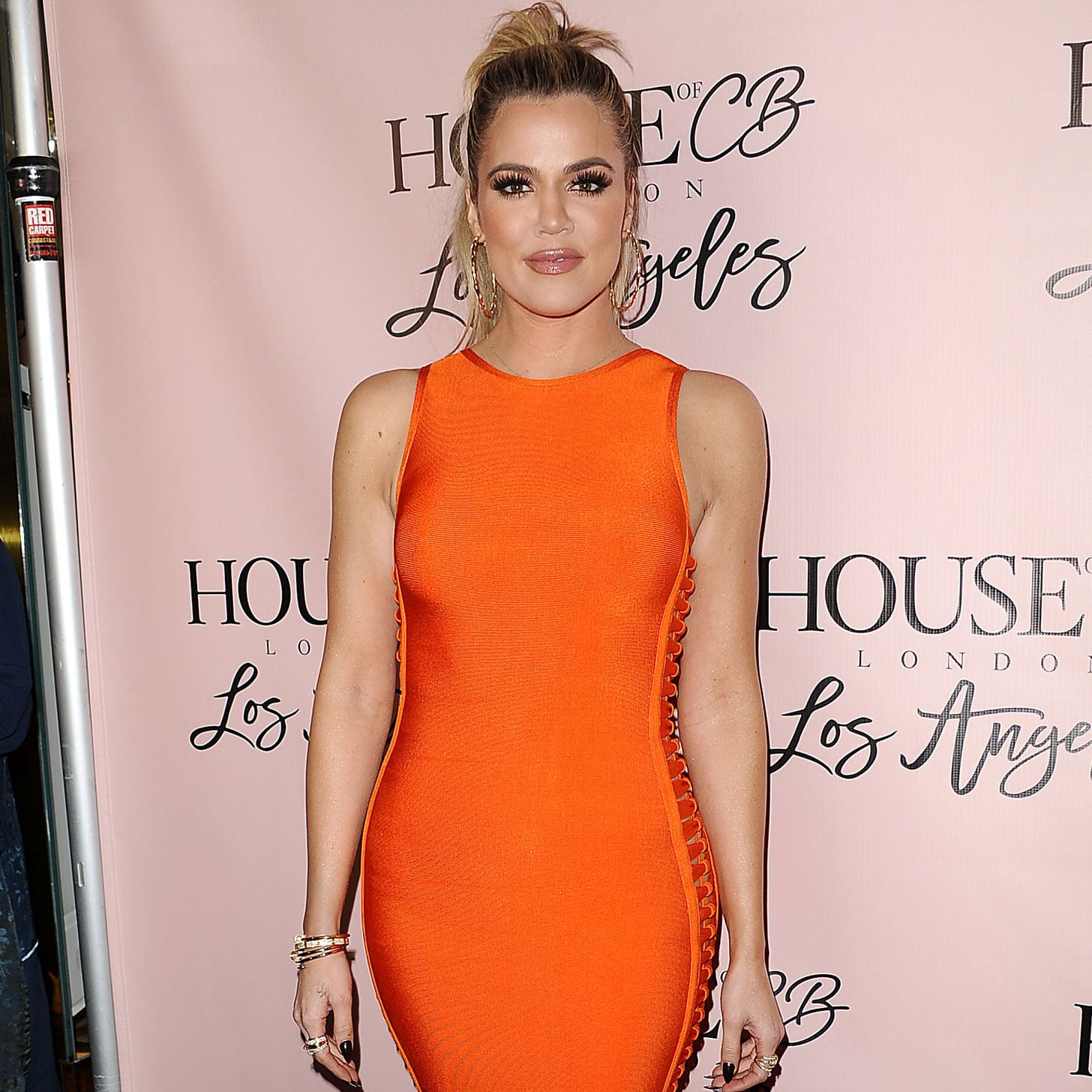 Yes — Khloé Kardashian eats pancakes! Surprised? Us too! Since increasing her workouts (have you seen her snaps lately? Whoa!) and focusing heavily on what she eats Khloé has become an inspiration to millions around the world. But, Khloé is 100 percent human and not immune to sweet cravings. Enter: Khloé's Chocolate Orange Pancakes. She loves them because they're super easy to make and they give her that sweet fix. We love them because she does and it's a sweet treat that satisfies our sugar cravings without packing on the calories — FYI, this stack comes in at 170 calories, which is all the more reason to try it today.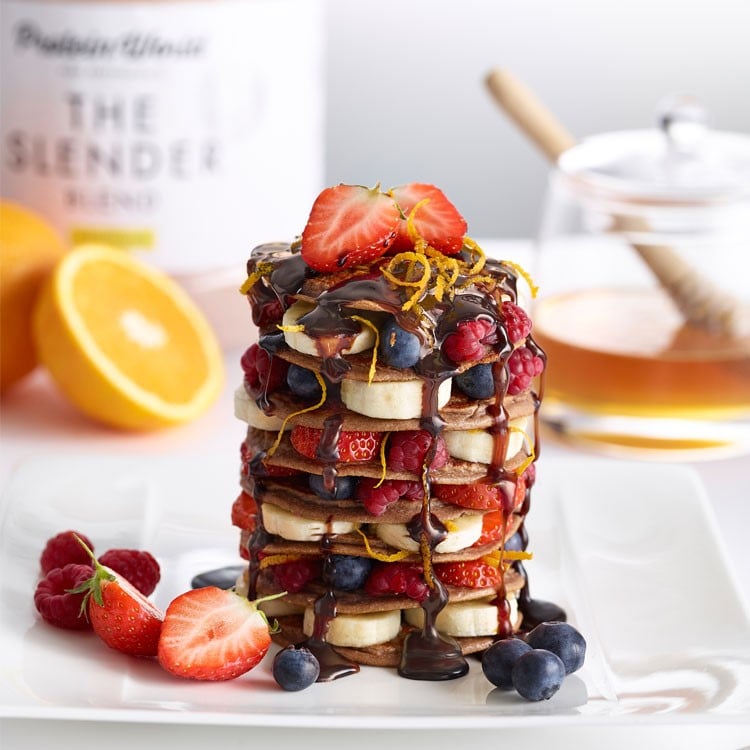 Chocolate Orange Protein Pancakes
Khloé Kardashian
Notes
Optional toppings: Mixed berries, peanut butter, drizzle of honey, or dark chocolate sauce — if you're having a cheat day!
Ingredients
2 scoops of chocolate Slender Blend protein powder
1/4 cup of almond or coconut flour
1/2 tsp baking powder
1 tsp melted coconut oil
1 tsp honey
Zest of 1 orange
1/2 cup unsweetened almond milk (you may need a bit more depending on consistency)
Directions
Combine the Slender Blend protein, flour, baking powder, milk, melted coconut oil and honey.
Blend thoroughly until the mixture is a smooth consistency and runny, then add in orange zest and mix well.
Set a frying pan over medium heat and use some coconut oil to grease the pan.
When hot, it's time to make the pancakes. Add the mixture to the pan — around two dessert spoons at a time — and cook for 1 minute on each side or until golden.
Layer up the pancakes and serve with banana slices, berries, orange zest and any other toppings you like.
Information
Category

Snacks