Lagree Fitness Australia Review
I Tried Meghan Markle's Favourite Workout and She's Definitely Fitter Than Me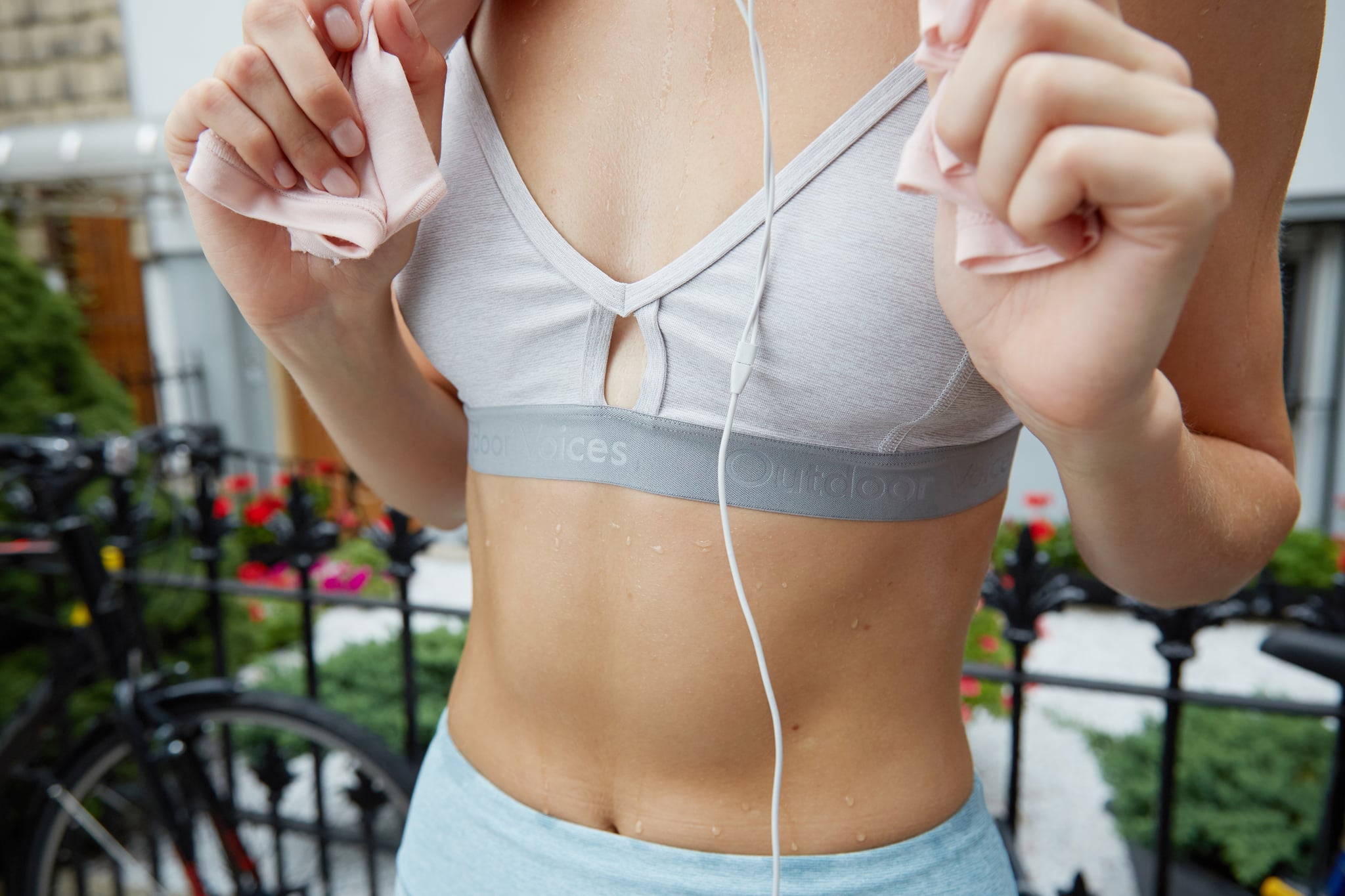 Two weeks ago I tried Meghan Markle's workout of choice and I'm pretty sure I've only just recovered. OK, obviously that's a bit of an exaggeration, but let me tell you, Meghan Markle is not kidding around when it comes to her workout regime, and neither is the workout method she swears by.
While sometimes compared with Pilates due to the use of a reformer type machine (in Lagree this is referred to as the 'Megaformer' — more on that in a minute), the two are not to be confused. Lagree is a form of high intensity, low impact exercise, that combines strength, cardio, core endurance work and flexibility into a 50-minute class, that will leave your muscles burning and body sweating like you can't believe.
Performed using the three-meter long 'Megaformer', whilst it may look like a modern torture device (which I guess it could be depending on how you look at it), it's actually a complete innovation in the fitness space. Developed and constantly refined by Lagree's founder and creator Sebastian Lagree, the machine is state-of-the-art, patented body sculpting device that can be used to work any part of the body — with a particular focus on the core.
Having quite a few reformer Pilates classes under my belt, I went into my Lagree experience feeling reasonably confident that I'd be able to handle at least the basics, without breaking too much of a sweat, but less than two minutes in I realised I was completely wrong.
From the moment the first exercise started, I was hurting. And although this was the good type of 'workout hurt', the Megaformer definitely tested my endurance quicker than I'd like to admit, with my muscle shakes being a dead giveaway to my lovely instructor.
With its loud music and upbeat instructor, the class is designed to be high energy, good vibes and constant momentum. Obviously, once you've mastered the basics of the Megaformer, the goal is to be moving from one exercise (and position) to the next in a fluid movement that keeps your heart rate up and muscles moving. It's this combination of refined movement, with the high intensity that really works magic on your body — because you're never not feeling the burn. As for results, which let's be real is why most of us are here, Lagree suggest aiming for three classes a week to see optimal results, which will set you back $72 a week.
Although I'm not going to backtrack and say this was an easy workout, one great thing about Lagree is that it's adaptable to all fitness levels and the exercises can easily be modified to accommodate your individual needs. But, if like me you're the kind of person who gets exercise-class anxiety and you'd rather ease yourself into it, the studio offers an essentials class that will allow you to get the basics down pat, at a slower pace, before diving in headfirst.
As someone with an old niggling injury (hello, bung knee), I normally prefer workouts that focus on form and function, rather than crazed, hardcore high-intensity exercise. However, I do find that I miss the buzz that comes from those types of workouts. The beauty of the Lagree method is that it combines the two, so you're able to get the best of both worlds in one workout, which for me is a huge plus.
You can book an introductory class at Lagree Fitness Australia in Double bay for $40.
Image Source: POPSUGAR Photography