Less Than Ten Minute Tabata Workout
The Ultimate 8 Minute Workout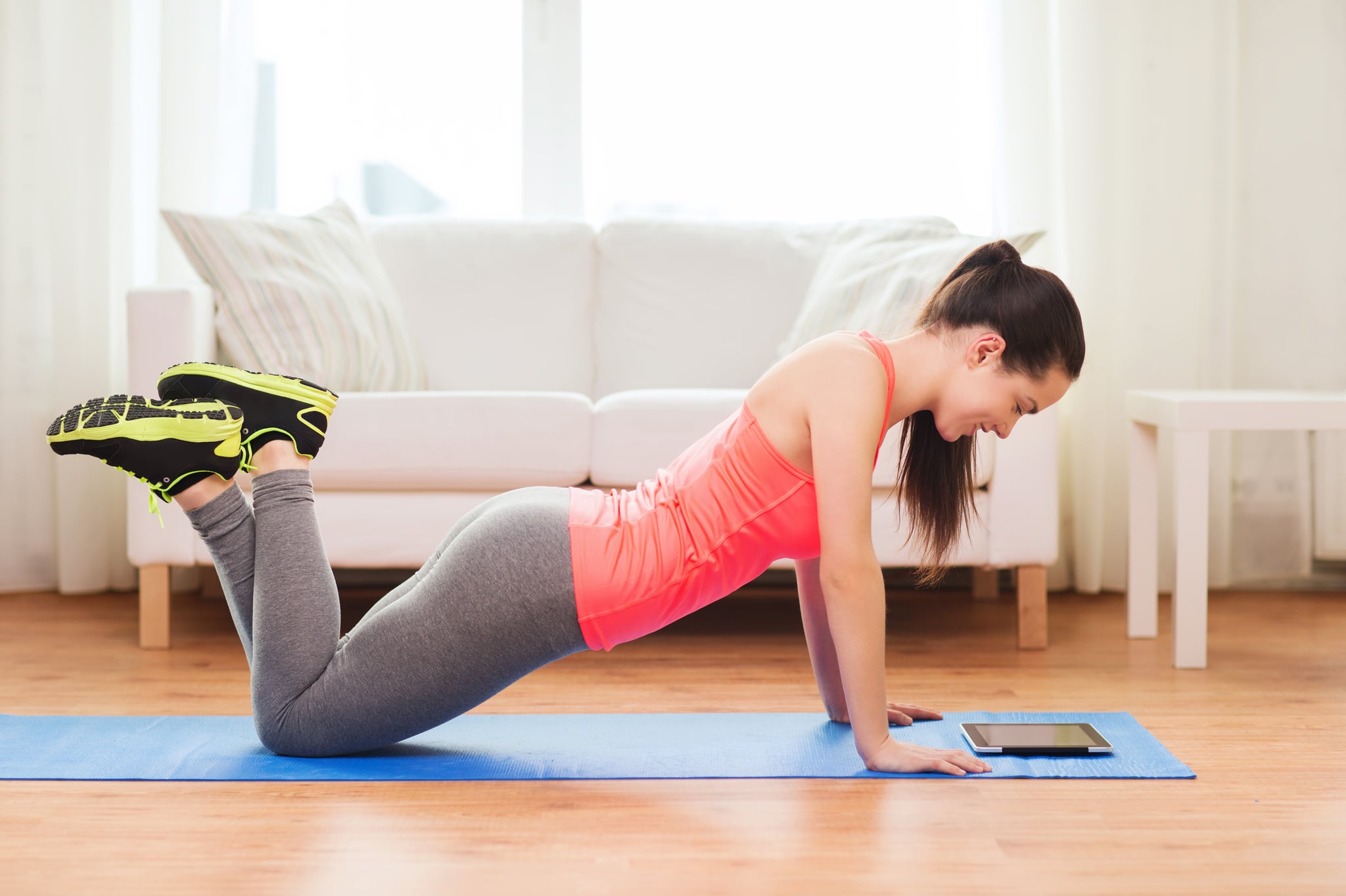 It's called Tabata and in short it's high-intensity, interval training that goes for four minute cycles — 20 seconds of exercise followed by 10 seconds of recovery. The beauty of Tabata is you can burn up to 13 calories per minute, so if you're time poor, this is the exercise for you — even Michelle Bridges is a fan. In a recent chat Michelle admits when she's travelling she relies on Tabata sessions to get her exercise fix. "It's great! I do it in my hotel room all the time because there's no equipment necessary," she says.
That said, you can create a Tabata session with or without equipment, "you can do it with running, a rowing machine, shoulder press with dumbbells, push-ups, sit-up or crunches," Michelle says. "You've just got to do as many as you can in 20 seconds and rest, do it for eight rounds and you have four minutes done." If you want to Tabata just like Michelle Bridges download the Interval Timer app, she uses this to time her Tabata sessions. Now for the eight minute Tabata session you need to try . . .
Squats
Do as many squats as you can in 20 seconds and follow each 20 second round with a 10 second rest. Repeat for eight cycles and stop when you hit four minutes. Add weights if you're finding this a little too easy.
Push-Ups
Do 20 seconds of push ups, rest for 10 seconds and repeat for four minutes. Once you're done, that's 8 minutes of exercise complete! Michelle's Tabata tip: Each time you give this session a go count how many reps you can get out in each 20 second block and try to beat it next time.