Life Lessons Learnt Playing Team Sport
I Learnt Some of Life's Best Lessons Playing Team Sport, and This Is Why It's Important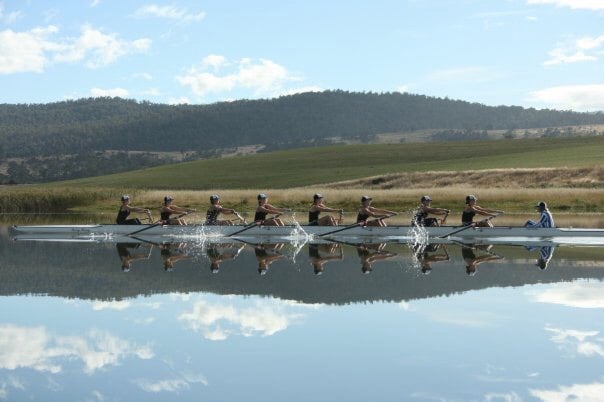 During the last two weeks, I've spent way too much time watching Women's sport. And whether it was a result of a complete sporting overload, or just the excitement, watching all that sport really got me thinking about all the ways in which participating in sport has impacted my life.

I was fortunate to grow up in an environment where playing sport wasn't just encouraged, but almost expected. From a young age, sport was a regular, non-negotiable activity. Something you were expected to show commitment, and willingness to, regardless of whether or not you actually possessed any form of athletic prowess.
Besides the friendships and great memories formed that team sports naturally lend themselves to, I'm pretty certain I also learnt the majority of life's hard lessons while participating in sport as a young adult. Whether riding high after a well deserved win, or nursing a bruised ego, it was these moments that laid the foundation for many important lessons that would go on the serve me well, once I entered the "real world."
It's the ability to learn these lessons, and more often, make the many mistakes that accompany them within the safe context of sport, that makes it so important to ensure both girls and young women are not only encouraged, but have an equal opportunity to participate in sport, both during, and after their formal education.
As far as I'm concerned, there's much more to be learned from sport just than how to kick a ball. Keep reading for all the things that sport taught me about how to live life.
Everyone Has a Role to Play and Value to Add
Sport can often shine a light on "the best", but when it comes to team sports, as cliche as it sounds, you really are only as strong as the sum of your team. Regardless of whether you're the best (or worst) player, everyone has a role to play, and value to add. It's learning how to recognise this value, in both yourself, and others that will lead to success.
Learning to Put Your Trust in Others Is Hard
Putting your trust in the hands of others, particularly when it's something you really care about can be a tough pill to swallow, but it's also a lesson that comes hand-in-hand with team sport. Just like any good relationship, no team ever succeeded with a foundation built on distrust. Learning to trust that your teammates are working as hard, care as much, and are doing what they are supposed to be doing, will allow you to let go of any hostile thinking, and let you focus on the task at hand with the kind of confidence that can only come from knowing your team has got you.
What You Do (and How You Act) Can Impact Other People
To be a good team player, you have to learn how to leave your ego at the door. Working with different personalities, motivations and emotions, you'll quickly learn that to flourish you've got to be flexible, receptive to change and be comfortable with not always getting your own way. It's also important to recognise the potential that your mood and actions have to impact other people, both for better, and worse. Whether that means turning up on time (even when you're tired), being organised so you don't cause unnecessary stress for your teammates, or suggesting an alternative when something doesn't go to plan, it's all about learning to check yourself and thinking with a team mentality.

Communication Is Literally Everything
Without solid lines of communication, no team has the chance to succeed. Good communication is a sign of respect, and it's important to to ensure everyone understands what is required of them, and is on the same page. Learning how to foster an environment in which people are comfortable to express themselves, and feel understood is so important. Team sports also give you the opportunity to learn that we all communicate differently, and what works for one person, may not necessarily work for another.
Hard Work Pays Off (Or At the Very Least, It Feels Good)
Learning what hard work feels like, and how to persevere are incredibly important lessons. The ability to move on from sore losses, show sportsmanship in moments you wish you didn't have to, and learning to self reflect are all skills that take practice. It's also valuable to learn that sometimes there is no bitterness in a loss that comes after you know you've done your best. Success at the end of the day will always feel sweetest when you've had to work for it, and is celebrated in the company of great friends — your team!
Image Source: POPSUGAR Photography / Phoebe Youl