Lorna Jane Clarkson Salmon, Goat's Cheese and Rocket Tart
Love Ya Mum With This Salmon, Goat's Cheese and Rocket Tart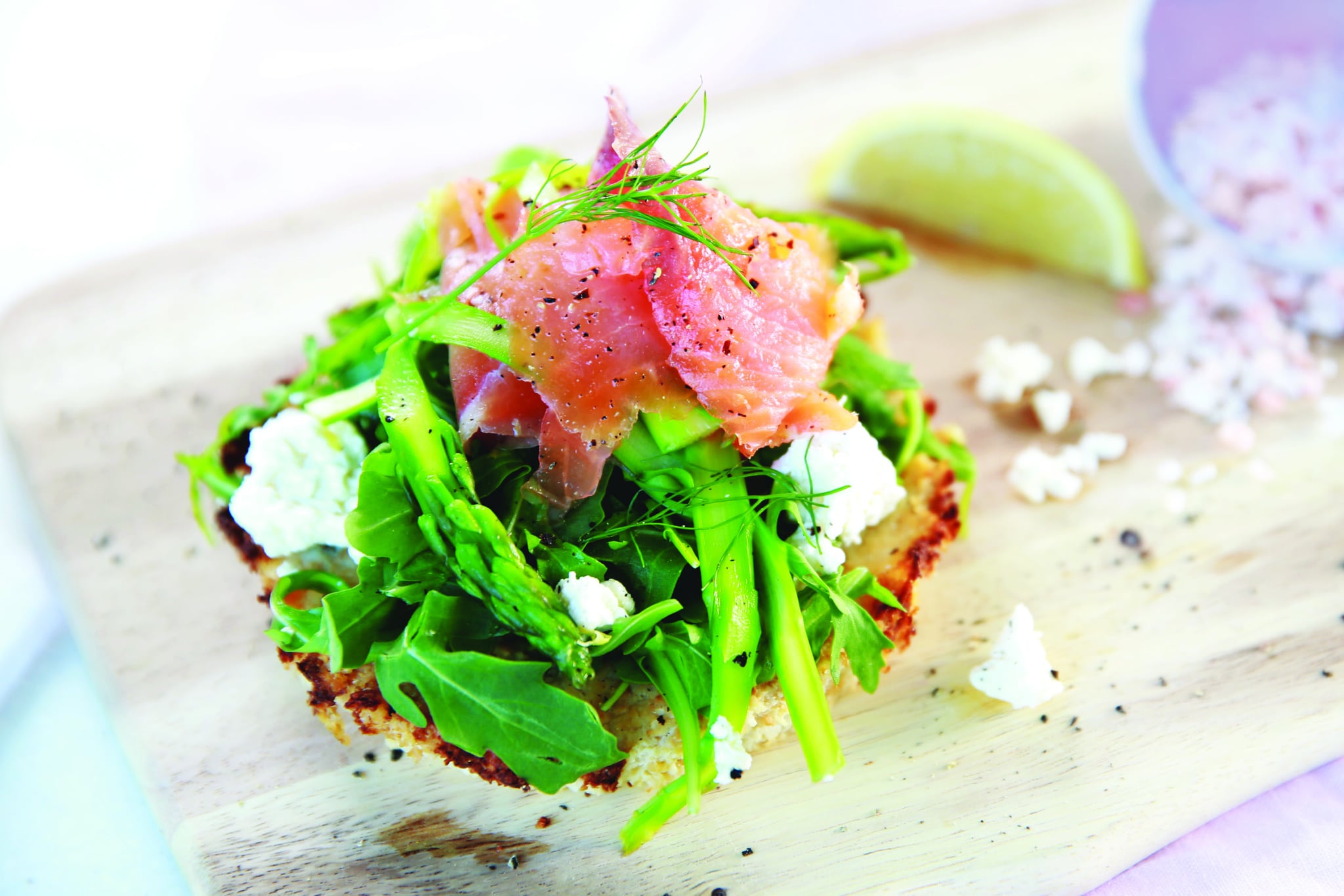 If there's ever a time to impress Mum it's this Sunday — for those who have no clue, it's Mother's Day this weekend! So while you're busy buying her the perfect gift (you are buying her a present, right?), spend some time making her this delicious (and healthy) salmon, goat's cheese and rocket tart, perfect for Sunday brunch or lunch. Created by Lorna Jane Clarkson, this savoury tart will make her Mother's Day and make you her favourite person in the world.
Want more? Follow us on Facebook, Twitter, Instagram and Pinterest!
Salmon Goat's Cheese and Rocket Tarts
Lorna Jane Clarkson
Notes
Serves: 4
Prep time: 15 minutes
Cooking time: 30 minutes
Ingredients
1/2 head cauliflower
1/2 cup almond meal
1 egg
1/2 bunch parsley, finely chopped
1 tablespoon parmesan
1/4 teaspoon Himalayan salt
1/4 teaspoon black pepper
1 packet smoked salmon
100 grams goat's fetta
50 grams rocket
1 bunch asparagus
Lemon wedges to serve
Directions
- Pre-heat oven to 170°C.
- In a food processor combine cauliflower, almond meal, egg, parmesan and pulse until it creates a dough-like texture. Add parsley and season well.
- Press mixture into four 15 cm round ramekins lined with baking paper. Bake for 25-30 minutes until golden and firm to touch.
- Top with rocket, salmon, asparagus and goat's cheese.
- Serve with lemon wedges.
Information
Category

Appetizers