Low-Impact Cardio Exercise | Knee Driver
Tone Your Lower Abs, Butt, and Legs All at Once With 1 Exercise
Need a low-impact cardio move that works the abs and legs? We've got you covered with this awesome standing exercise, no equipment required.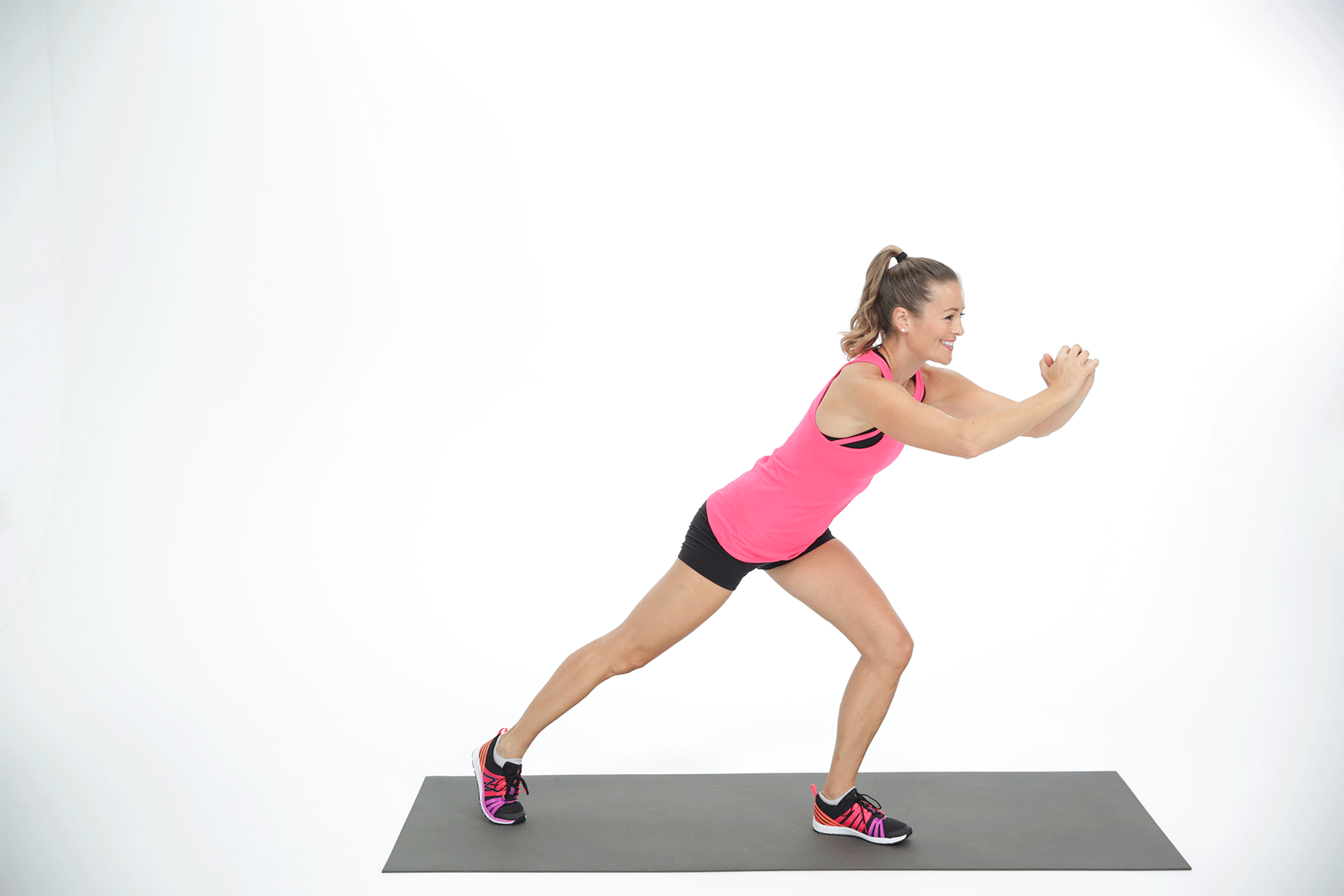 Here's how to do a knee driver (sometimes called "smashing the coconut"):
Begin with your weight on your left foot and your hands together in front of you for balance.
Bend your left knee and extend your right leg behind you, placing little to no weight in the right toes.
Drive your right knee toward your chest, bringing your hands to meet your knee.
Re-extend your right leg behind you. This completes one rep.
Continue for 30 seconds on this side, then switch sides.
Image Source: POPSUGAR Studios