Marathon Training Tips From Liam Adams
Smash Your PB: Marathon Tips Straight From An Aussie Pro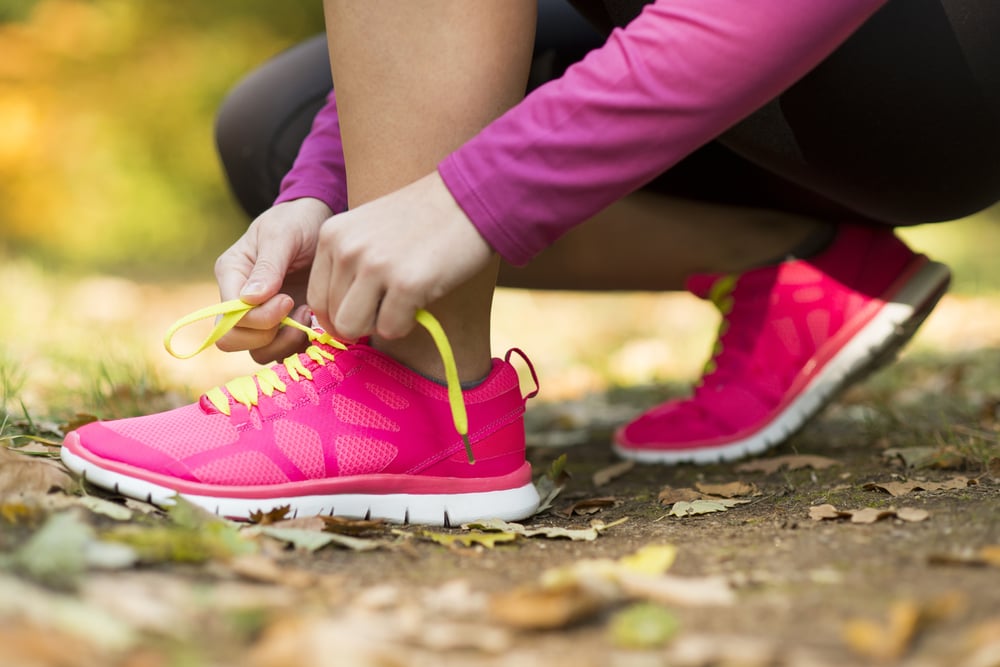 If you're planning to run in this Sunday's Sydney Morning Herald Half Marathon, you've by now been training for quite some time and pre-race nerves might be setting in. To help you smash your PB in this race and your next, we've enlisted the help of marathon pro, Liam Adams. Ready for his nine pro marathon tips? Let's go.
Set and understand your goal
Set a goal at the start of your training and understand what it takes to reach your goal/target. Train and gradually build up to that goal or target. If you think your fitness level has surpassed that goal than change your target at whatever stage of training that maybe and shoot for that new goal.
Make your training social
Enjoy and make the most of the social aspect of training and running with a group. It can be one of those encouraging factors that helps you get up early out of bed, get out in that miserable weather and/or get out there when times are tough. The more enjoyment you get from your training, the more likely you will train better so try to find as many ways as possible to make training enjoyable.
2-3 sessions a week
Try your best to get two to three sessions in per week and the rest should be easier running. The most important types of runs that you should get in are tempo/threshold run, long run and either repeat efforts or fartlek work out. Any other running you do for the week should be easier so that you can absorb the benefits of your workouts.





Get the miles into the legs


One of the simplest ways of improving your half marathon time is by increasing your weekly mileage (kms per week). Of course there is factors such as work, family, ability to recover, overuse niggles or injuries, and other limiting factors that reduce your ability to do so, but if you can, get out there just a couple more times a week and you'll be better off. Make sure to listen to your body and don't overdo it if your body isn't handling it well. It might be necessary to take days off so don't be afraid to do so.
Pick up the tempo
I find a great way of breaking up the monotony of a long run and making it a lot more enjoyable and satisfying is to slowly pick the pace up towards the end. You'll be surprised how fast you can get down to and how easy it feels in actually doing so. You can gain so much strength and confidence in building up the pace towards the end of these long runs and you will definitely notice the difference come the later stages of the race.
Train to race not race in training
Don't be that guy or girl who dominates every workout and then fizzles on race day. People who have the tendency to train too hard leave their races in their workouts, and are too flat/exhausted when it comes to the big race. Recovery is as important as the session. You have to make sure you get enough rest along the way through rest days and easy runs that are built in to the training plan for a reason.
If you are stepping up the distance from shorter fun runs/races than you must remember that you're not going to be able to hold the same speed that you'd run in shorter races. Don't worry too much about the times you'd run in a training session that would prepare you for a four or 5km fun run. You won't be able to hold the same pace for a whole half marathon so slow it down and train to the pace you think you can run for a half marathon.
Lead up racing
Nothing will prepare you for the big day like racing in a smaller event. You can practice your nutrition plan, work through pre-race jitters, and learn what it feels like to run that bit harder than what you have been in training. Racing will bring you to that next level of fitness and can be quite a good gauge in where you are in terms of your goals. Don't over-race as this could draw away from your training and your ultimate goal for running the half marathon.


Find variety
Quite often, we use the same training sessions or the same running routes over and over to gauge how we are going. Yes, it's a great way to see our progression, but sometimes our body gets so used to it that we could probably do these sessions in our sleep. If you feel you're training the house down but not getting the results you need, or that you are struggling to get excited about training, then maybe change up the training stimulus just a little. Also, go out and explore new places to run/train at and enjoy the different training environments.
Pre-race taper
By the time it comes around to that final week before your important race, you should have already done all the training and hard work that is going to give you the best result possible. In that final week you can't really gain any extra fitness through training hard or doing extra miles for your key race, you can only really cause a detrimental effect on your performance. The way to harness all your hard work is take it easy and freshen up.
Everyone's ideal taper is different so it is important to work out the best way for yourself. You can reduce the intensity by either reducing the amount of sets or repetitions, do shorter distances, or do the sessions at a slower pace than you had previously been doing in the lead up to the race. As for all your runs between, just reduce your overall mileage for the week and make sure you are doing your runs very easy and not at pace. This is definitely a hard thing for us enthusiastic runners to do, so just make sure you are being honest with yourself.