Mejico's Smashed Guacamole Recipe
Celebrate Guacamole Day With the Best Guac You'll Ever Taste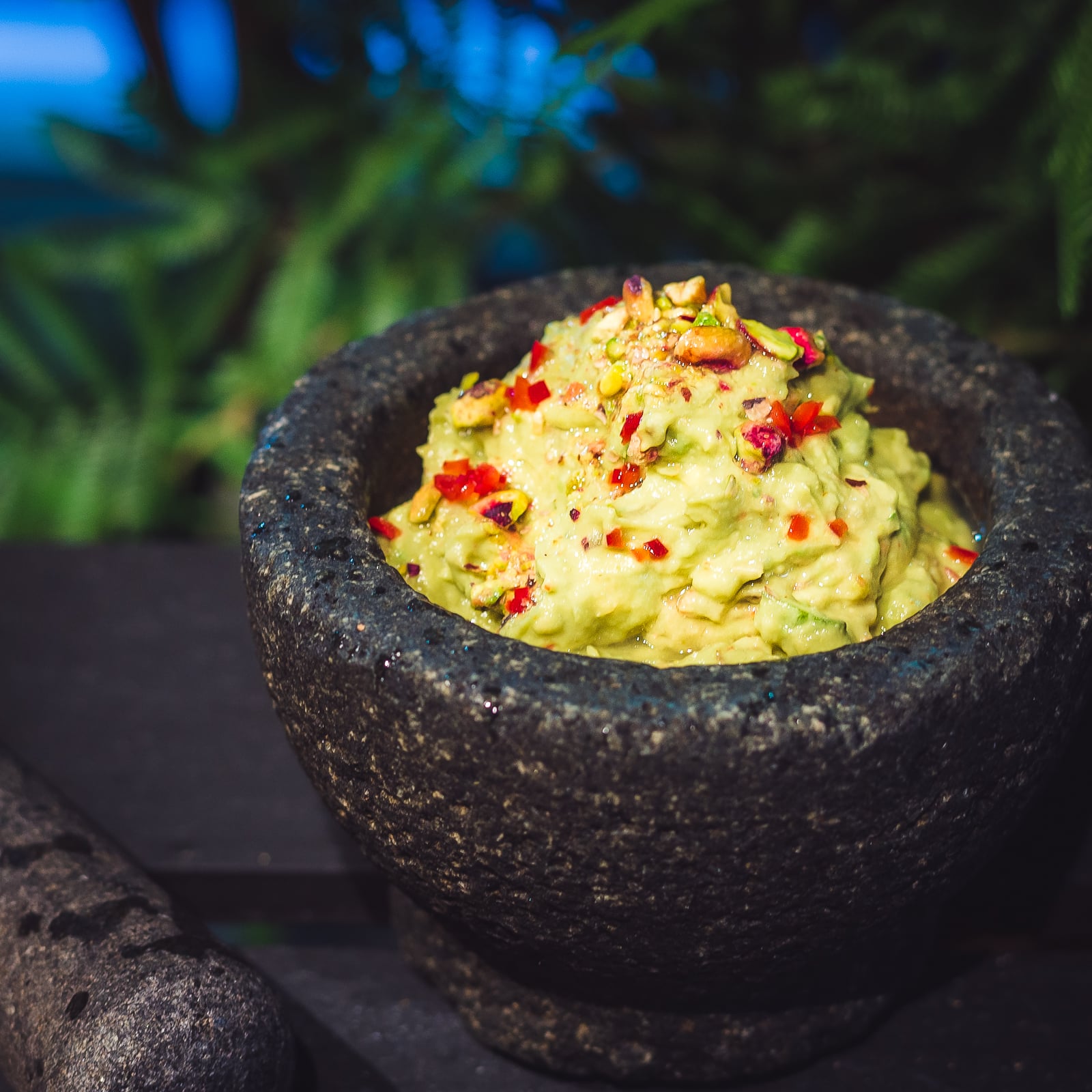 It's not often a guacamole recipe has you talking about it long after tasting it for the first time, but Mejico's smashed guacamole recipe is sooo good we simply can't help it. Even if you haven't been lucky enough to head to Mejico to try their award-winning (in our eyes) smashed guac, you can still enjoy this delicious side for yourself because we've got the recipe!
Enjoy it on toast for breakfast or make it a dinnertime staple, however you choose to eat it this delicious and healthy (of course, it's avocado, duh!) side is all you need to celebrate Guacamole Day.
Mejico's Smashed Guacamole
Mejico
Notes
If you're looking to spice up your avocado, add the following ingredients to the recipe:
• 1 tablespoon of Persian feta
• 1 tablespoon of pomegranate pearls
• 2 x smoked crispy bacon rashers to crumbled over the guac to finish
Ingredients
1 x avocado
1 teaspoon of Spanish onion diced
1 teaspoon of serrano chilli
1 teaspoon of coriander chopped
25 mL fresh lime juice
1 teaspoon of pistachios
Salt
Directions
Add Spanish onion, chilli, coriander, lime juice and salt (to taste) to pestle and mortar.
Grind until you have a fragrant paste.
Add avocado and using two spoons, slice, stir and mix the ingredients together.
Mash to desired texture and consistency.
Sprinkle over roasted pistachio nuts to finish.
Information
Category

Side Dishes